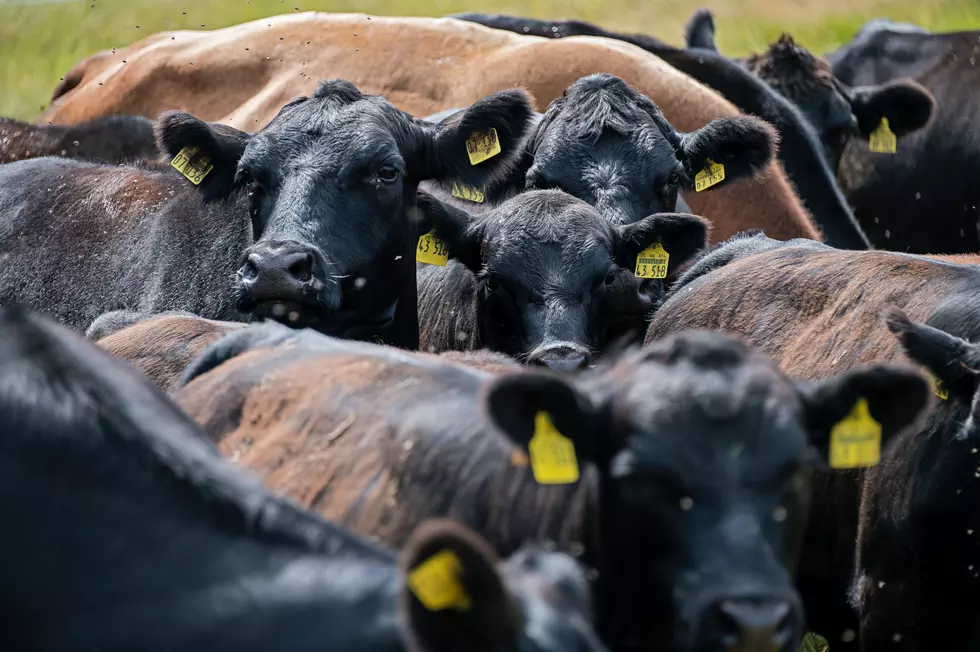 Midwest Feedlot Goes Viral After Reporting Piles Of Dead Cattle
Photo by Etienne Girardet on Unsplash
This week, we have seen heat advisory after heat advisory here in Iowa as temperatures climbed to the 90s and 100s. The National Weather Service even reported that in some parts of Iowa there were record highs and lows recorded.
Kansas has been seeing these high heat indexes as well which is being tied to the death of thousands of cattle. According to Iowa Corn, temperatures in Ulysses, Kansas, which is the center point of the deaths, have temperatures surpassed 100 degrees with 18 to 35 percent humidity.
Videos circulating social media show thousands of dead cattle piled up as industry leaders are looking at heat stress to be the culprit of the deaths. Kansas State University Veterinarian A.J Tarpoff says that lards looses on feedlots due to heat stress do happen around June every year. This is because of the combination of too much heat and no nighttime cooling.
Warning: Video may upset some viewers. 
Cattle accumulate heat during the day and then at night they cool off. Typically, it can take anywhere between four to six hours to cool off. Where we run into issues is when this heat lasts for days and there is not much opportunity for nighttime cooling so the cattle start their day with yesterday's heat still.
Tarpoff adds that hair coat can also play a factor in what we are seeing.
In June, cattle are still trying to shed off their winter coats. Also, looking at the videos of the cattle, the majority of them have black coats which means they don't cool off as effectively. He adds, that the animals in the most recent reported loss were also close to going to the processor. This means they had extra fat layers which put them more at risk for heat stress.
But not everyone is convinced this is the case:
LOOK: The most extreme temperatures in the history of every state
Stacker
consulted 2021 data from the
NOAA's State Climate Extremes Committee (SCEC)
to illustrate the hottest and coldest temperatures ever recorded in each state. Each slide also reveals the all-time highest 24-hour precipitation record and all-time highest 24-hour snowfall.
Keep reading to find out individual state records in alphabetical order.
Preparing For Power Outages On The Farm
Power outages always seem to happen when you're busy on the farm and with this summer's predicted blackouts, farmers need to start thinking about how they will adjust their operations to manage it.