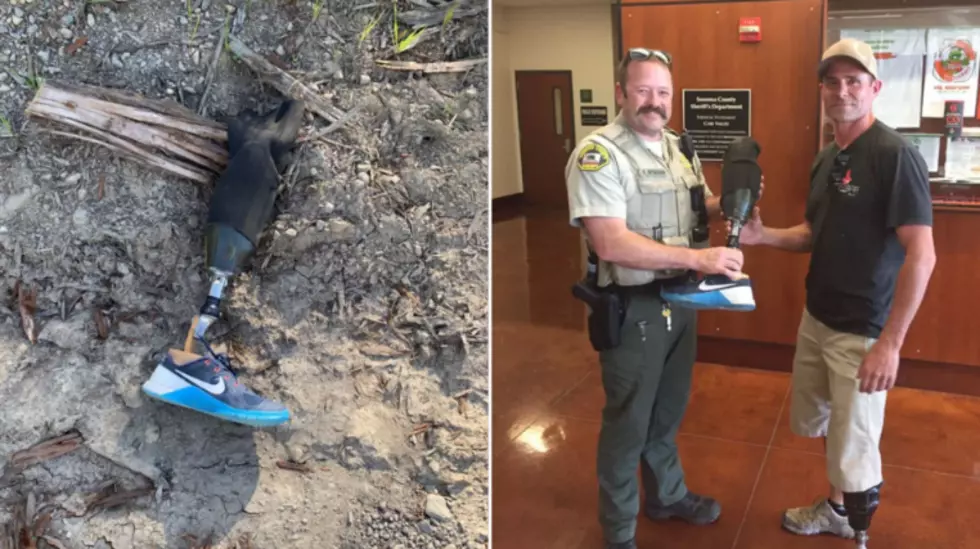 Man Who Lost His Leg in a Skydiving Accident Just Lost His Prosthetic Leg… While Skydiving
Sonoma County Sheriff's Office
Maybe this guy isn't meant to jump out of planes.
There's a guy from Cloverdale, California who's only been identified by his first name, Dion. And two years ago, he lost his right leg in a freak skydiving accident.
Well... last weekend, he lost his prosthetic leg. How? Skydiving.
That's right. Dion jumped out of another plane, and his fake leg went flying.
Fortunately for him, it landed in a lumber yard and the employees there found it Monday and called the sheriff's office. They reunited Dion with his leg on Monday afternoon.
And yes, he says he's planning to keep on skydiving.