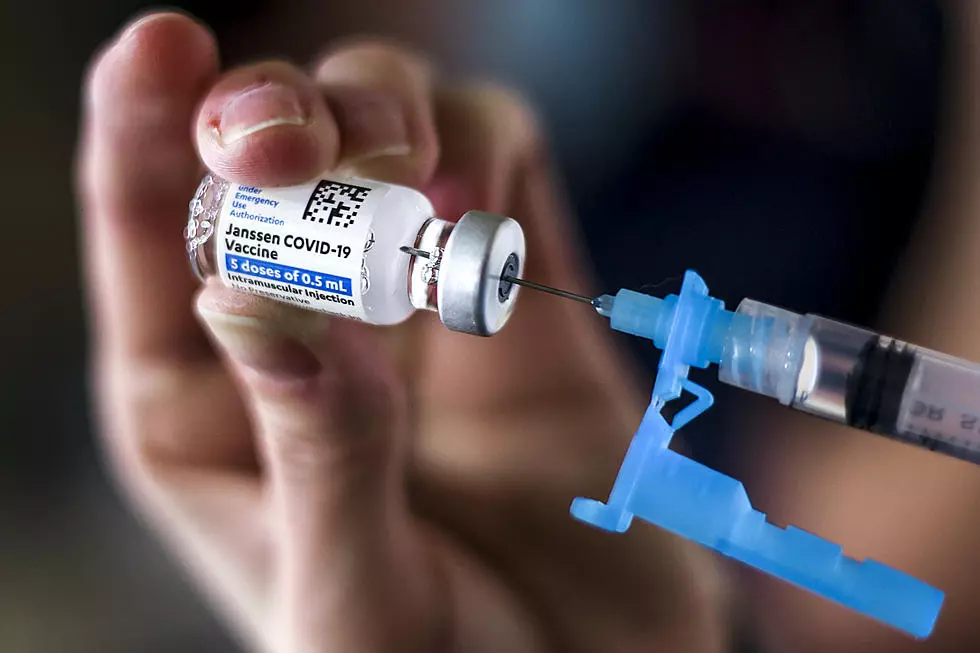 Johnson & Johnson's COVID Vaccine Returns to Black Hawk Co.
Getty Images
In mid-April, the Centers for Disease Control and Prevention (CDC) and U.S. Food and Drug Administration (FDA) chose to hit the pause button on the administration of the Johnson & Johnson vaccine. After the decision was made, the Iowa Department of Public Health (IDPH) recommended that any vaccine provider in the state who was giving the Johnson & Johnson vaccine also stop until further notice. All counties, including Black Hawk did just that.
Fast forward to today, April 26, both the CDC and FDA have given the all clear to continue administering the single dose vaccination for COVID-19. In a press release sent to this station, the Black Hawk County Public Health issued guidance to vaccine providers in Black Hawk County to start administering the Johnson & Johnson vaccination once more.
The vaccine was paused after reports of six cases of a very rare, but severe type of blood clot in individuals following administration of the Johnson & Johnson vaccine. In total, six cases were reported, all effecting woman aged 18 to 48. At that time, it was estimated that 6.8 million Americans had already received the Johnson & Johnson, and about 9 million more supplies shipped to vaccine sites throughout the country.
The return of the vaccine opens up more options for clinics within the county to quickly move towards fulfilling the vaccination demand. KCRG reports over 30% of Iowans are now vaccinated. Also good news from the same report, new hospitalizations are down from Friday as are those in intensive care.
OPINION - This Cedar Valley Eyesore Needs To Be Demolished
In its heyday, the Rath Packing Company employed 8,500 people. It's still thought of fondly by many as what helped put Waterloo "on the map" and giving many area families a good income to raise their families. When rumors of bankruptcy started in 1979, the company became employee-owned in 1980. Despite many attempts to save it and massive amounts of money invested (from employees and loans from the city of Waterloo) all of those efforts ultimately failed, leading to its demise and liquidation in 1985.
Waterloo School District - Welcome Signs
With an enrollment of more than 10,500 students, the Waterloo School District is one of the 10 largest of Iowa's 377 public school systems. The district currently operates two regular high schools, one alternative high school, four middle schools,11 elementary schools and a regional career center. The district includes the cities of Waterloo, Elk Run Heights, Evansdale, Gilbertville, Raymond, part of Cedar Falls, and some unincorporated areas of Black Hawk County.