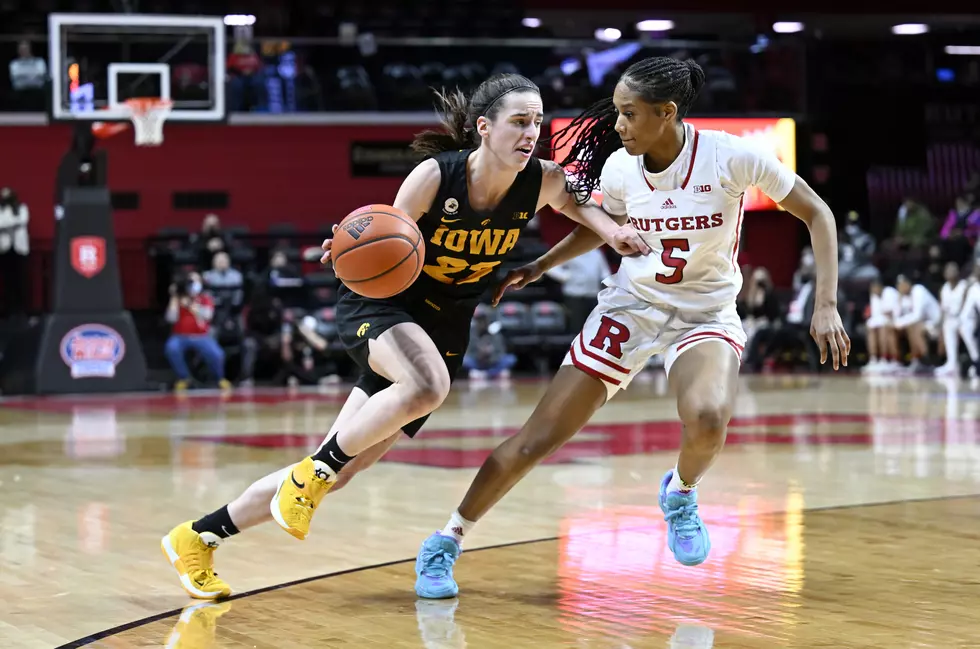 Iowa's Caitlin Clark Inks NIL Deal with Billion-Dollar Company
Getty Images
Caitlin Clark is one of the best women's basketball players in the country -- certainly the best in the history of the Iowa women's basketball program.
Just last season, the Des Moines native was named a first-team All-American, named the Big Ten Player of the Year, earned unanimous first-team All-Big Ten honors, earned Big Ten Tournament MVP, was named to the Big Ten All-Tournament Team, named the Nancy Lieberman Point Guard of the Year, was the Dawn Staley Guard of the Year Award recipient, was the first Division I player to lead the country in points per game (27.0) and assists per game (8.0) in the same season, and joined Kobe Bryant, LeBron James, Russell Westbrook, James Hardin, Luka Dončić and Giannis Antetokounmpo as the only NBA, WNBA, Division I men's and women's basketball to record back-to-back 30-point triple-doubles since 2000.
Somehow, she didn't win the Naismith National Player of the Year, but that's another conversation.
Add a name, image, and likeness deal with a billion-dollar athletic clothing company, and it's damn near impossible to compete with the resume Clark has put together in her career. As announced this morning by Nick DePaula of ESPN, Clark joins several other student-athletes in signing an NIL deal with Nike.
This is what the junior said of inking the deal, according to Footwear News:
I grew up watching Nike athletes across all sports play their game. They have inspired me to work hard and make a difference. I'm humbled to be part of this first Nike basketball class and passionate about inspiring the next.
Another notable member of the group is Bronny James, son of LeBron James.
In her two seasons as a Hawkeye, Clark has scored 1,662 points on 552 made field goals while dishing out 471 assists and hauling in 552 rebounds.
She averages 26.8 points per game for her career, having just played two seasons of collegiate basketball.
Going into this year of basketball, Clark has been named preseason Big Ten Player of the Year and earned preseason unanimous first-team All-Big Ten honors.
Some Iowans Will Appear in One of 2022's Most Popular Video Games
A few kids that grew up right here in Iowa will represent their home state in this year's edition of NBA 2K23. They'll be joined by a few guys representing the Hawkeyes and the Cyclones.
A Look Inside Coralville's $3.4 Million Mansion
Have you got a few million dollars just burning a hole in your pocket? Check out this gargantuan home that's here in eastern Iowa -- you may have the next place for you and your family.