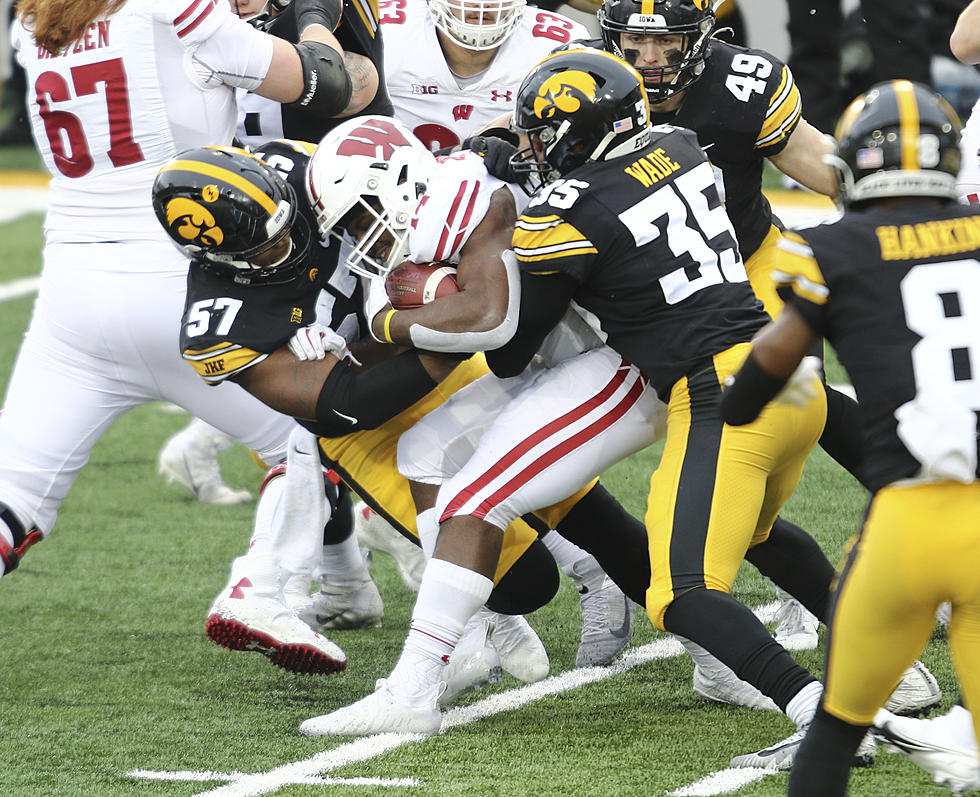 Iowa Vs. Wisconsin Prompts Another "Wager of the Altoonas"
Getty Images
A couple of weeks ago when Iowa played Penn State, a friendly wager was made between the mayors of the Altoonas in those two states. Since Iowa came out on top, the mayor of Altoona, Pennsylvania sent our Altoona's mayor some Boyer Candy Company Mallow Cups (whereas if Penn State would have won, their mayor would have gotten steaks from The Big Steer Steak House. Indeed, a very lopsided wager).
This one is a little more fair. This week, Iowa is licking its wounds in a bye week after taking a walloping at the hands of Purdue. But, when the gridiron action resumes against Wisconsin next week, the Altoona mayors will be back at it, too.
If Iowa defeats the Badgers, Altoona, Wisconsin mayor Brendan Pratt will send over beer from Modicum Brewing, Badger bratwursts from Rump's Butcher Shoppe, and cheese curds. If Wisconsin wins, Altoona, Iowa's Dean O'Connor will send over his city's "best steaks and local beer." That's more like it.
The two Altoonas are about 240 miles apart and the heated rivalry's latest installment kicks off Saturday, October 30 at 11 a.m.
Mayor Pratt from Altoona, Wisconsin said, "Badger fans look forward to the Iowa game every year. We will see which Altoona will be victorious." We will, indeed, and let's hope it comes WITHOUT the drama of faked injuries and mocking.
A fun video from the City of Altoona, Wisconsin's Facebook page will keep fans updated on the friendly wager below. Go Hawks!

You can listen from anywhere for free while keeping up to date on the latest local and national news, contest and concert information by downloading our free mobile app.
Fun Facts About All of the 99 Counties in Iowa
Iowa has 99 counties, each with rich, unique history.
KEEP READING: Here are 50 of the most famous sports goofs