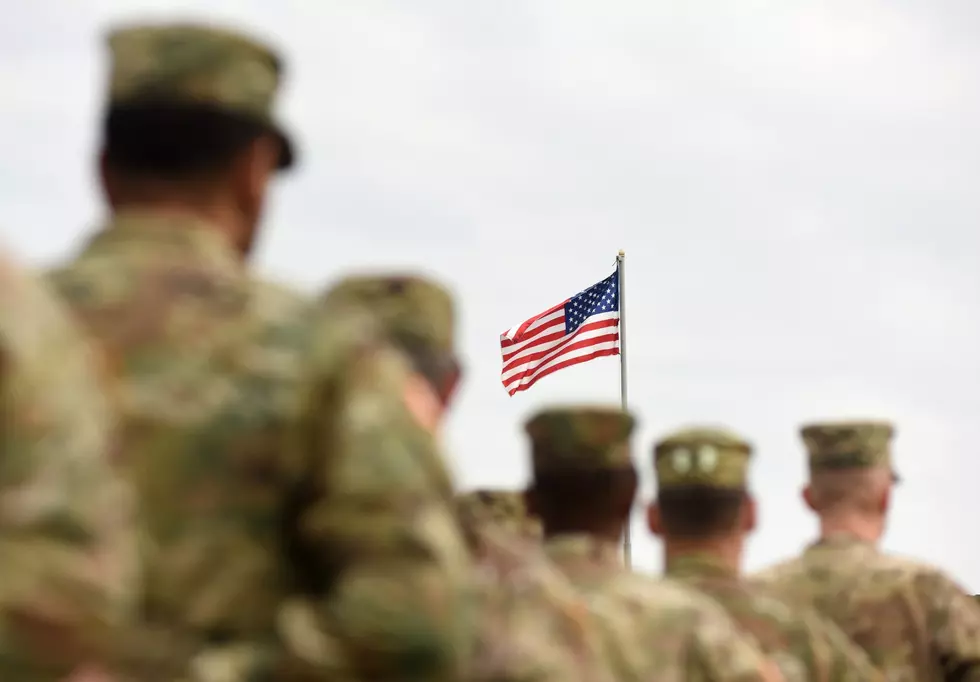 Iowa Soldiers Starting Year-Long Deployment To Middle East
Courtesy: Bumblee_Dee - Getty Images/ThinkStock
Nearly 750 Iowa soldiers are being sent to the Middle East for a year-long deployment as part of Operation Enduring Freedom and Operation Spartan Shield.
The group of soldiers includes about 150 members of the "Ironman" battalion from the Waterloo-based Headquarters Company, 130 soldiers from Company A in Dubuque, and 100 soldiers from Company C in Iowa Falls.
The Iowa Army National Guard is hosting modified community send-off ceremonies in several cities this weekend. The ceremonies will all be live-streamed for the public to view, due to the COVID-19 pandemic. An abbreviated send-off parade will be held immediately following the ceremony for each departing unit.
The send-off ceremony in Waterloo is Saturday at noon at the Waterloo Readiness Center. The ceremony will be be live-streamed on Facebook @IowaNationalGuard.
Dubuque-based soldiers will be honored with a formal ceremony Saturday, starting at 12:30 PM. The ceremony will be live-streamed on Facebook @Assassins133INF.
According to the Iowa National Guard, formal send-off ceremonies for the 1st Battalion "Ironman", 133rd Infantry Regiment are also being held Saturday afternoon in Iowa City and Davenport. Send-off ceremonies for Troop C, 1st Squadron "Red Horse", 113 Calvary Regiment are being held Sunday morning in Le Mars and Johnston.
Enter your number to get our free mobile app