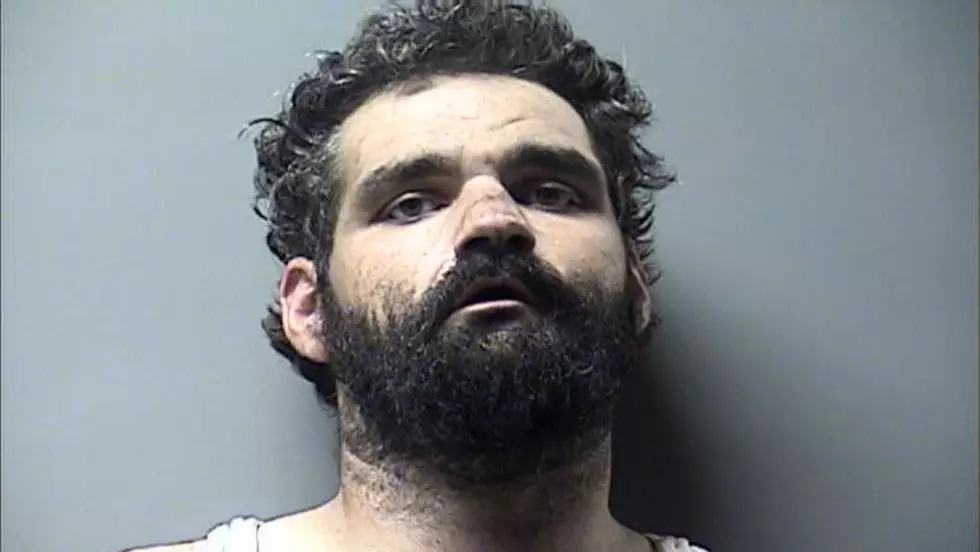 Iowa Man Assaults Victim, Tries to 'Forcibly Detach his Genitals'
Wapello County Jail
If you ask me, 'Ottumwa Man' is quickly earning the reputation in Iowa of being what 'Florida Man' is to the United States.
Just about six weeks ago -- while it was a woman, not a man -- we wrote about a woman in the same city attacking her neighbor with a machete.
Yeah. Things get wild in this southeastern part of the Hawkeye State.
The craziness of Ottumwa reached a whole new level with this story that came of the city a few days ago.
According to the Ottumwa Radio Group, "33-year-old Jay McIntosh has been charged with willful injury (Class C felony), second-degree burglary (Class D felony), and interference with official acts (simple misdemeanor)."
'How did he accrue so many charges?' you may ask. Oh, you're in for a treat.
According to court records, McIntosh approached an occupied car "on North Ward Street and reached at the victim through an occupied window."
Ottumwa Police told the radio group that "McIntosh put his hands around the victim in an attempt to choke him. Soon after, McIntosh grabbed and twisted the victim's genitals. The victim later told officers he believed McIntosh was trying to forcibly detach his genitals from his body."
*Cue squirm and painful cringe from every member of the male population*
Following the cops showing up, McIntosh tried to escape and refused the warnings of arrest and detainment. The authorities were able to subdue him and take him to jail, where his bail is currently posted at $15,000.
He pled not guilty during his court appearance on Monday of this week.
Given that my college girlfriend grew up there and her parents still lived there when we were together, I know the area decently well. I can't say I'm exactly surprised these headlines are coming out of the Ottumwa.
Any time I visited (while the area of town they lived in, as well as the house she grew up in, was very nice), it was clear the city wasn't the greatest place to live in in the world. But hey, to each their own. Unless they think their own is someone else's genitals through a car window.
Iowa's 25 Most Violent Cities According to the FBI
Most Commonly Used Drugs in Iowa
Here's a breakdown of how much we use legal and illegal drugs in the Hawkeye State -- all with the statistics to back it up. Some of it isn't pretty, but it's the truth.