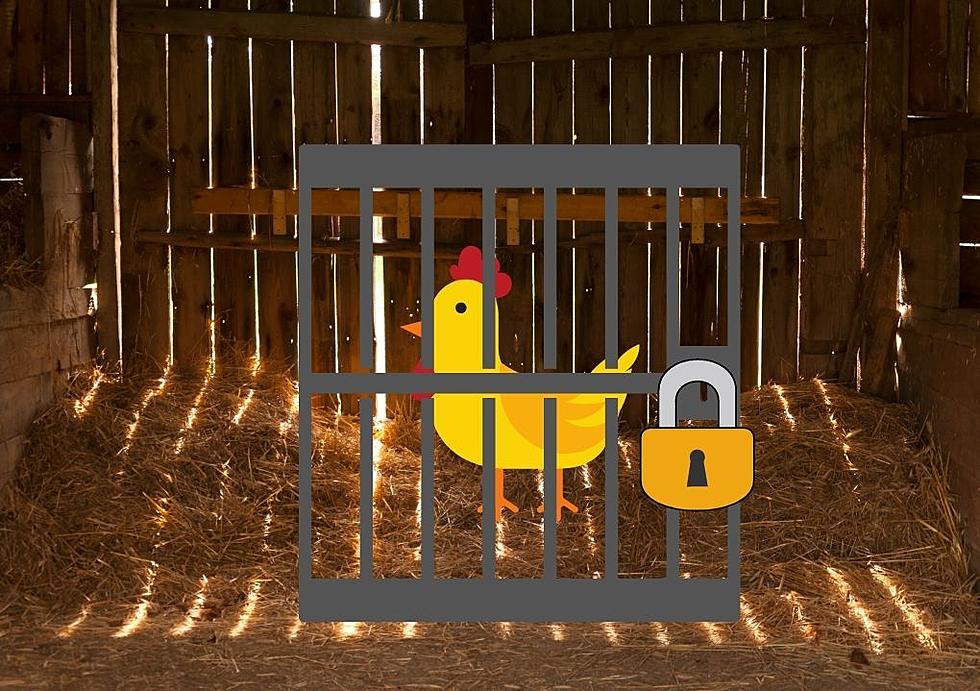 Iowa Has A New Lockdown, Except This Time Its Not For People
Kailey via Canva
There is a new lockdown in place in Iowa, except this time bars and restaurants will not be closing.
With all the recent cases of highly pathogenic avian influenza, the Iowa Department of Agriculture and Land Stewardship has decided to take matters into their own hands.
On Wednesday, the department announced an order canceling all live bird exhibitions. This includes fairs, auctions, swap meets, sales, etc.
The order went into effect immediately and will be in place for at least 30 days. It will continue to be in place until there has been a 30-day period without any confirmed cases of HPAI in domesticated poultry in the state.
"Protecting animal health and Iowa's agriculture-based economy remain our top priorities," said Mike Naig, Iowa Secretary of Agriculture in a release. "As HPAI continues to impact poultry flocks across the state and nation, it is essential that we take every possible step to reduce the risk of spreading the virus. Biosecurity remains our best line of defense."
In 2022, there have been five flocks that have had confirmed cases of HPAI causing the depopulation of over 6 million birds.
The disease has led for precautions to be taken place throughout the state.
Governor Kim Reynolds has signed disaster proclamations for Buena Vista and Taylor County- two counties that have been impacted by the disease.
Disaster proclamations in these counties allow the state to allow resources from Iowa Homeland Security, the Iowa Department of Agriculture and Land Stewardship, and other agencies to help with the tracking, monitoring, rapid detection, containment, disposal, and disinfection of highly pathogenic avian influenza. It also waives regulatory provisions of commercial vehicles that are responding to affected sites.
The Iowa Poultry Association has asked that bird exhibits be canceled in Iowa due to HPAI.
Farms For Sale In Eastern Iowa
A look into some of the farmland for sale in Eastern Iowa today.
Fun Facts About All of the 99 Counties in Iowa
Iowa has 99 counties, each with rich, unique history.