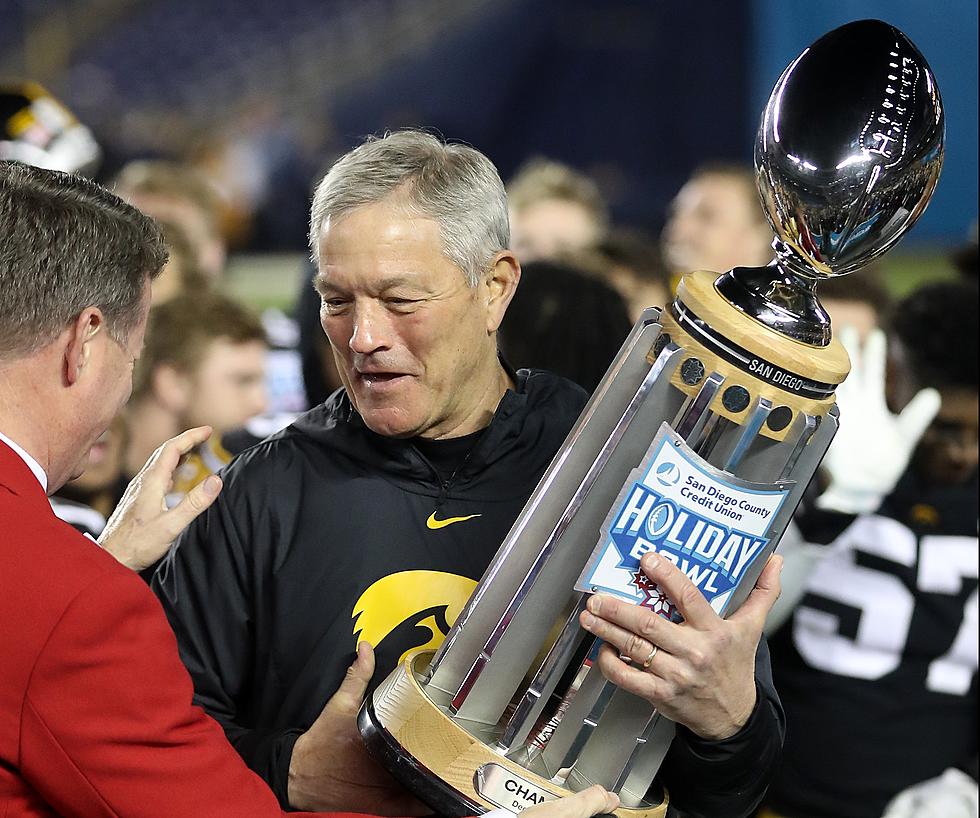 Iowa Ends Season Ranked In The Top 15
Haffey/Getty Images
No, Iowa didn't win the Big 10 Championship in 2019. But if you ask most Hawkeye fans if they're happy with how 2019 ended, most will tell you enthusiastically YES! Iowa drubbed USC in The Holiday Bowl and won 10 games under Kirk Ferentz.
They also finished ranked among the top 15 teams in the final college football rankings of the season. Iowa ranked at #15, and it's the 6th time under Ferentz Iowa has finished that high in the final poll of the season. It is the ninth time the Hawkeyes have finished in the end of year top 25 under coach Ferentz. This is the first time Iowa has had back to back top 25 finishes in the polls in 15 years!  It also marks the first time Iowa went ranked in the preseason to ranked in the final poll since 1991!
Other Big 10 teams that were ranked in the final poll of the season include Ohio State #3, Penn State #9, Minnesota #10, Wisconsin #11, and Michigan at #18 all joined Iowa among the ranked.