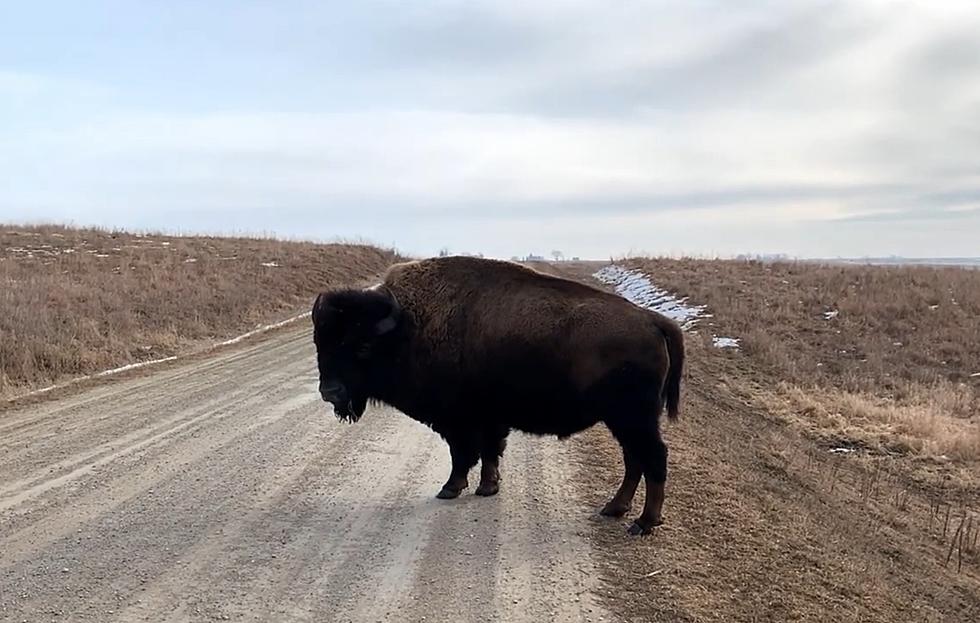 Iowa Driver Shares Video of One of the Weirdest Traffic Jams Ever
Josh O'Rourke via YouTube
Those of us that travel through Iowa on a regular basis know that you can be delayed for any number of reasons. Construction, accidents, slow drivers...and bison. A driver shared video proving that last option really is a thing here.
I found this video that Josh O'Rourke shared. Full disclosure is that he really didn't consider this a "traffic jam" per se since he was actually traveling around Iowa visiting some of the many places where these animals are found including the Neal Smith National Wildlife Refuge.
Less than a minute into Josh's video, you'll see a very large reason why Josh is stopped. This big guy isn't going anywhere any time soon or until he's good and ready.
The Neal Smith National Wildlife Refuge is one of the activities in Iowa that has not been completely shut down by the ongoing pandemic. Since it's a driving tour, it's remained open to the public although the official website mentions many of the visitor's centers remain closed for public safety.
If you've never road tripped to this place, it's to the east of Des Moines, south of Newton near Prairie City.
Here's a bison pro-tip. Don't even think of trying to get close to one of these huge beasts. The Department of the Interior shares some helpful facts about bison, but they can all be summed up in one sentence. This 1,500 pound mound of fury can take a dislike to you quickly and bring you great harm. Stay in your vehicle and try to maintain a distance of 25 yards or more and you're good.
Welcome To Iowa - City Signs #1
This is the most expensive Airbnb in Iowa