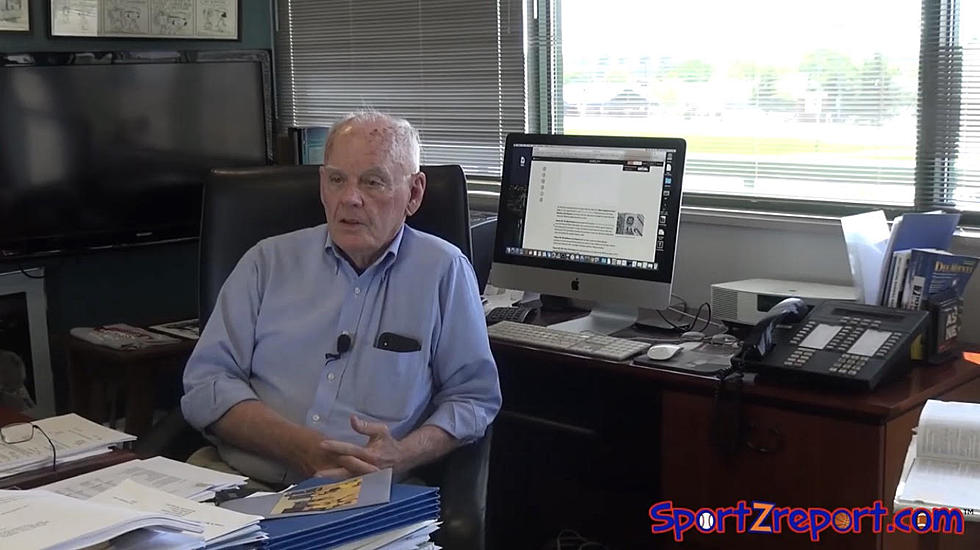 Iowa Cubs Owner Sells Team, Stuns Staff with Life-Altering Generosity
Inside the Ivy YouTube
On December 8, 2021, the announcement came that the Iowa Cubs were being sold. This came after 22 years of majority ownership by Michael Gartner.
The team was purchased by Diamond Baseball Holdings and Endeavor, which also bought nine other MiLB teams across the country.
Though Gartner would no longer be heading the operation in Des Moines, he made sure to leave an impact on the staff of the Triple-A squad before he left.
Three days after Christmas, the 83-year-old gathered all of his former employees at the team's stadium, Principal Park. The sale of the franchise had been made official that day, and Gartner wanted to offer a heartfelt goodbye to his employees. He also said he wanted to hand out new business cards at the end of the meeting.
Envelopes were distributed, but they didn't contain business cards.
According to the New York Times, "Instead, inside were checks worth $2,000 for every year each employee had worked for the team — $600,000 in total for the 23 full-time workers. ... Employees who work in maintenance, accounting, marketing, and other areas received checks for $4,000 to $70,000."
Gartner believed sharing the proceeds of the sale with his former employees was the right thing to do.
They need the money more than we do. A lot of them still have mortgages and car payments and college payments,
he told the NYT.
Sam Bernabe, a minority owner of the team, said that he was approached by Gartner with the idea a few weeks prior to the sale being made official. This is how he recounted the story to Yahoo! Sports, adding that this was not out of character for his business partner:
Everyone said, 'Great, let's do that.' It was that easy.

...

[Gartner] was infamous for saying to me all the time, 'Let's do the right thing. That's how we operated the business. It was my charge and my challenge to do all the things that he thought were right.
He added this in regards to the employees' reactions when they saw the checks:
The overwhelming majority were very surprised. I had a couple of them come up to me and thank me afterward and they had a hard time finding the words. They were speechless.
Alex Cohen, the team's lead broadcaster since 2018, added this:
It was the single most genuine gesture I've ever seen. You work in sports and it's usually long hours and low pay. You're not in it to make money. But this is an ownership group that really cares about its employees. And this gesture really typified that.
This isn't the first time the former president of NBC News has shown a genuine concern for the livelihood of his employees by any stretch. As reported by Yahoo!,
"For years, that simply meant offering employees generous retirement and healthcare plans or making sure they had adequate personal or vacation time. Then the COVID-19 pandemic shut down minor league baseball in 2020, and suddenly Gartner challenged Bernabe anew.
At a time when many cash-strapped Triple-A teams were furloughing or laying off their employees, Gartner sat down with Bernabe and told him firmly,
We aren't going to let anyone go.
Gartner knew that his fellow owners would suffer a financial hit yet he once again he felt that it was the right thing to do."
In regards to the team's future, the Cubs' will still be affiliated with Iowa, and player development will be led by the Chicago Cubs organization. Game-day experience, branding, marketing, etc., will be subject to change, though.
Iowa Born Sports Stars
What do each of these stellar athletes have in common? They all hail from the Hawkeye State.
25 UNI Panthers that Went Pro
Northern Iowa has some of the best athletes and athletic programs in all of mid-major sports. With their consistent placement towards the top of the Missouri Valley Conference, it's no surprise they have a few professional athletes to their name -- here's a few.