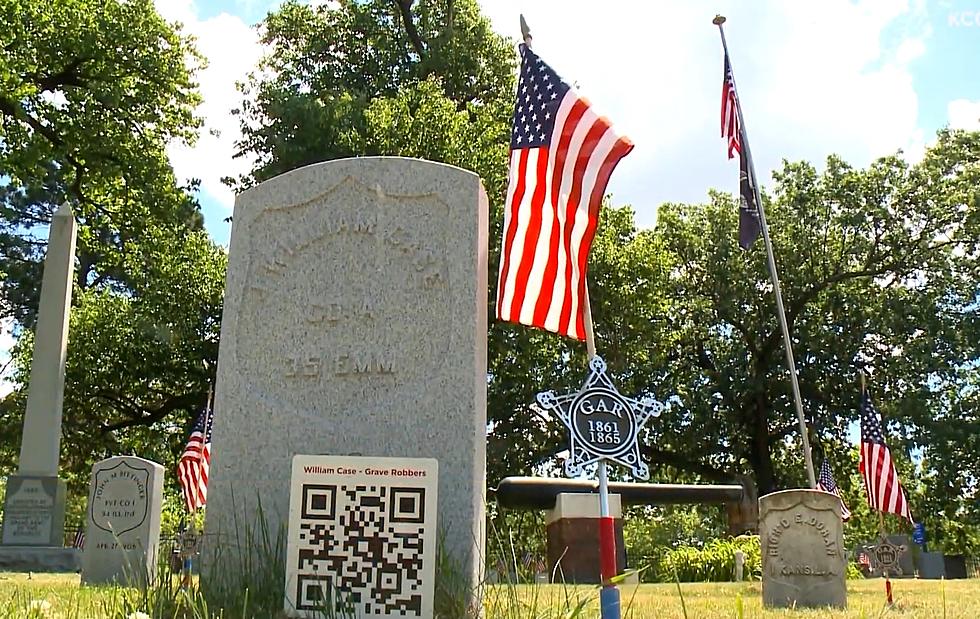 Iowa Cemetery Has QR Codes to Tell History of Those Buried There
KCCI via YouTube
Have you ever walked through a cemetery and wondered about the story of those buried there? One Iowa cemetery is in the process of making that possible by placing QR codes next to the graves.
I found this interesting story trending on Yahoo. KCCI in Des Moines shared a video explaining exactly what's happening at Woodland Cemetery in Des Moines.
Their report explained that Kristine Bartley is one of the key people behind this project to make sure the history behind some of Iowa's earliest residents doesn't get lost over time.
What I thought was going to be a project with maybe 35, 40 stories became 71 stories...not just the more well known names...but like people that you don't know so much...people need to know these stories.
It's such a unique idea that could become a trend across the state if it's well-received. It takes time, money and research to make projects like this a reality.
A few weeks ago, I took my kids to my family's grave site and told them the stories of those who came before them. I love the idea of making this kind of knowledge available to everyone.
What do you think? Would you be in favor of our local cemeteries creating modern technology memorials or do you think this is something that should remain a private matter?
Iowa Is Home To These World's Largest Things
Top 10 Celebrities Born in Waterloo/Cedar Falls