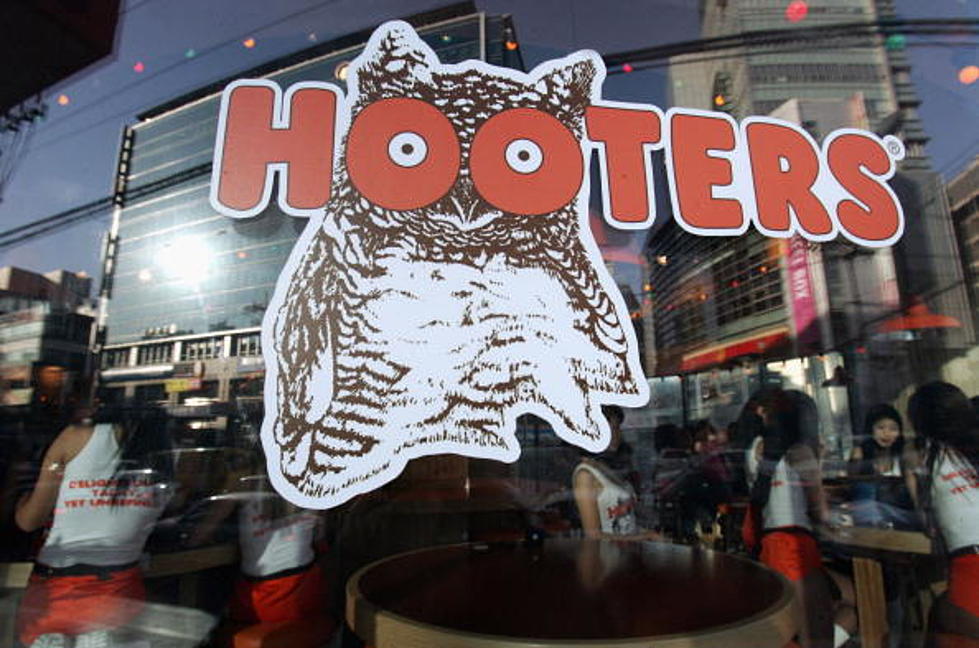 Hooters Is Giving Out Free Wings To Guests Who Shred Their Ex
Getty Images
To some people, Valentine's day is a romantic holiday to celebrate the people we love in our lives. A day filled with cuddly teddy bears, chocolate hearts, red roses, several hugs, and kisses galore! To other people, Valentine's day is absolutely appalling. A terrible day that consists of wasting money, high expectations, and seeing other people happy (And no one wants to see that.) Valentine's day either reminds all the single people out there that they are alone or encourages them to express their true feelings with someone.
Whatever your view is on valentines day, you have 24 hours to get through it. Hooters has come up with an amazing plan to get their guests through the day.
Hooters has decided to make Valentine's day a little malicious and a lot of fun, encouraging guests to bring in a photo of their ex TO SHRED when they dine in on Valentine's day. This photo shredding offers guests a way to gain closure and comfort by ripping up a picture of the person that broke their heart. When guests choose to shred their ex, they earn 10 free boneless wings! (DID YOU SAY FREE?) Yes, 10 free wings! With an in-store purchase of 10 wings of course. So basically, buy 10 wings, shred a picture of your ex, get 10 more wings for free.
Hooters.com is allowing guests to participate in the photo shredding online to receive a digital coupon for the 10-wing deal. To participate in #ShredYourEX online, CLICK HERE. Hooters has you fill out a silly break-up survey. (It's actually fun to see what they say to do with your photo)
Hooters isn't stopping there, they have another trick up their sleeve this Valentine's day. In addition to #ShredYourEx, Hooters is leveraging the Cameo platform and offering Hooters Girls Valentine Cameos. (Because who doesn't want to pay $25 for a Hooter Girl to say "Happy Valentine's Day, Kevin 😘") Each Cameo made by a Hooters Girl raises money for a charity of their choice. The Cameos are made to lift up those who are down in the dumps this V-day. Fans can sign up to receive a Cameo video from a lineup of Hooters Girls from the restaurant chain's calendar and pageant.
"We have ushered in our own modern traditions and are debuting some unconventional ways to extinguish an old flame and celebrate Valentine's Day at Hooters restaurants this year... Whether you're planning to dine with us solo or with friends or family, we invite all our guests to mark the occasion early by going online."                                                   -Bruce Skala, senior vice-president, marketing. (Fsrmagazine)

 
The Hooters #ShredYourEx offer is dine-in only on Monday, February 14, 2022. The deal cannot be combined with any other discount or promotional offer.
Read More at FSR Magazine
The Quad Cities 10 Most Romantic Restaurants
Any place can be romantic if you make it that way. But, if you are looking to wine and dine and romance the spouse, these are the top 10 places to do it in the Quad Cities according to Yelp.