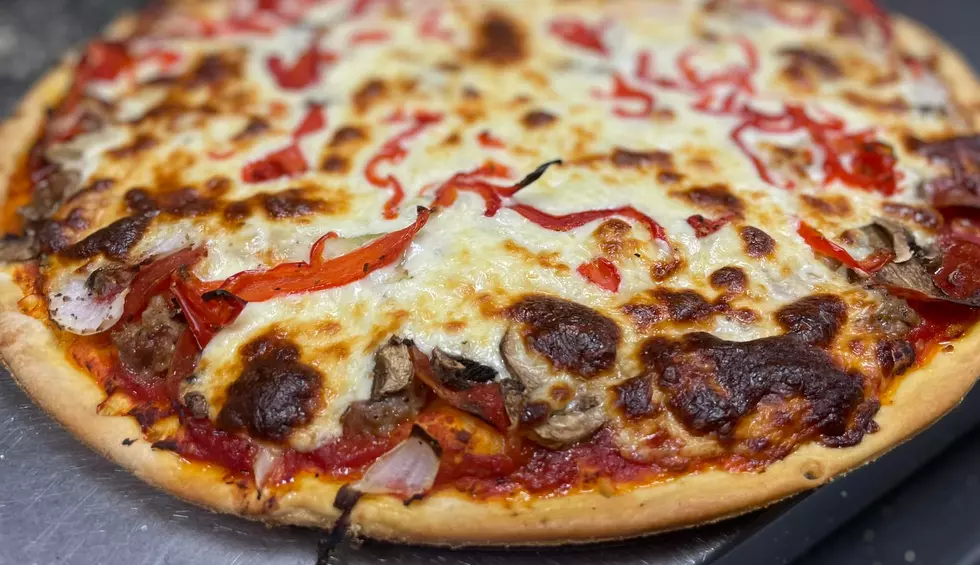 Heading to Kinnick? Here is Where To Eat After The Game
Facebook via The Wig &Pen Pizza Pub - IC
Cheering the Iowa Hawkeyes on to victory is one of the best things about fall. But doing so can work up quite the appetite! After parking, walking to Kinnick Stadium, walking to your seats, cheering during the game, and then walking back to your car leaves even the most die-hard Hawkeye fan starving! Fortunately for you, Iowa City and Coralville are full of great places to eat on game day. Here are just a few of the highlights.
Let's start off with an oldie but a goodie, The Hamburg Inn No. 2. As the Des Moines Register points out, you might have to wait a while to get a table, but it will be worth it! The Hamburg Inn serves classic meals and their must-try pie shakes. The restaurant was first opened in 1948 by Fritz Panther who passed it on to his son David in 1979. Michael Lee purchased the property in 2016. Hours at the Hamburg Inn are 7 a.m. to 8 p.m. on Friday, Saturday, and Sunday, and closes at 3 p.m. Monday through Thursday. What better way to celebrate an Iowa win than with one of their huge tenderloins?
Next up is an Iowa City hotspot that sits in the shadows of Kinnick! Stella sits along Melrose Avenue and is a short walk from Kinnick and the University of Iowa Hospitals and Clinics. The Register reports that their menu features burgers named for Iowa towns and chicken sandwiches with names of Iowa counties. They also have a healthy choice of beers including local favorites and numerous IPAs. Stella is actually a sister restaurant to Shorts Burger and Shine. Hours at Stella are 11 a.m. to 10 p.m. daily.
Up next on our tour of historic Iowa City restaurants is Mickey's Irish Pub and Grub. This eatery has been an Iowa City staple for four decades. The Register reports that the inside has the look of an old-school Irish pub. The dark wood paneling, dim lighting, and of course a neon Guinness sign. Mickey's has great burgers including the Bruce Hornsby. It was named after the singer when he visited back in the 1980s. They also serve breakfast items and plenty of appetizers. Located at S. Dubuque Street, Mickey's is open from 11 a.m. to 2 a.m. Monday through Friday and 8:30 a.m. to 2 a.m. on Saturday and Sunday.
No gameday experience in Iowa City is complete without getting some pizza! You have plenty of choices, but you can't go wrong at The Wig and Pen Pizza Pub. They have three locations in Johnson County so you don't have to be in Iowa City to grab some. The Register reports that the restaurant got its name after a club in London that dates back to the 17th century. You want Chicago style? They've got it. Thin crust? You bet! Their signature pie is called The Union Jack, which has Italian sausage, pepperoni, mushrooms, onions, and red peppers. Wig and Pen's Iowa City location is located at 363 N. 1st Ave. and is open from 11 a.m. to 10:30 p.m. daily.
"
"
The Top 10 Highest-Rated Iowa City Restaurants According to Yelp
Iowa City has a ton of amazing restaurants! These are the top 10 highest-rated ones according to Yelp.