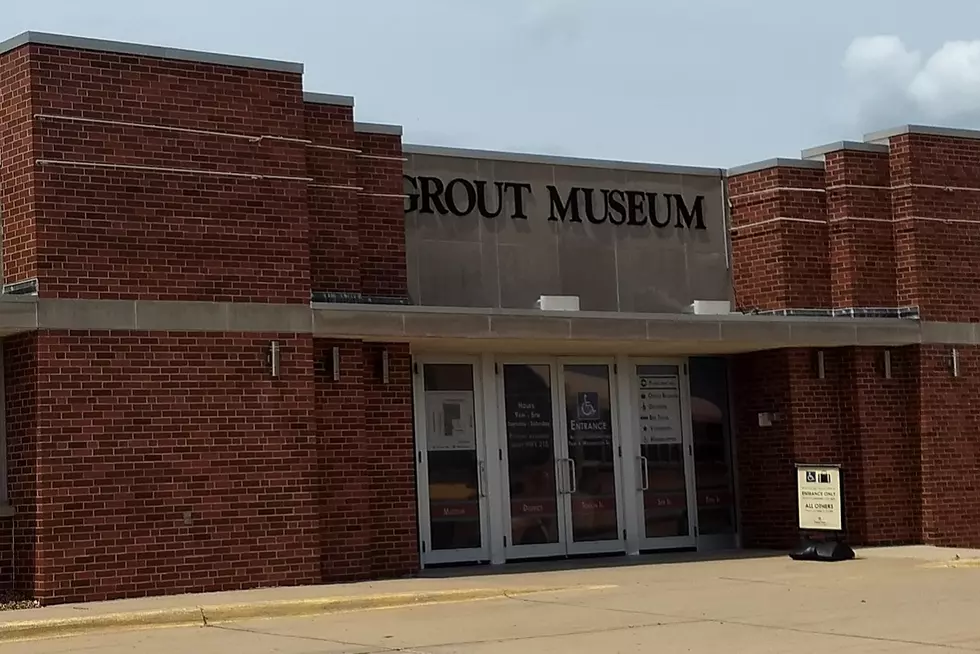 Grout Museum District Re-opening To General Public Tuesday 6/9
Photo By: Elwin Huffman - Townsquare Media
It's been nearly 3 months since the the Grout Museum District closed its doors due to the COVID-19 crisis.
If you're looking for something to do to keep the kids entertained, or for a way to beat the heat, I have some good news. The Grout Museum of History and Science and the Sullivan Brothers Iowa Veterans Museum is open to the general public starting Tuesday, June 9. The hours will be Tuesday-Saturday, 10:00 AM to 4:00 PM.
However, the Bluedorn Science Imaginarium and the Rensselaer Russell House Museum will remain closed temporarily.
In a press release, the Grout staff states: " the safety of our visitors and staff is of the highest concern.  With that in mind, we will be enforcing some new policies. Everyone in our buildings will be required to wear a mask at all times. If you do not have or forget your mask, they will be available for purchase at the Museum Store for $1. Hand sanitizer will be available at the Museum Store and at other points throughout the building. Guests are asked to follow social distancing guidelines and maintain a 6 foot distance from others."
Science demonstrations will be held in the Grout Museum at 11:00 AM, 1:30 PM, and 3:00 PM daily. Exhibit spaces, general surfaces, and science demonstration seating will be disinfected regularly throughout each day. The Planetarium will also remain closed temporarily.
Enter your number to get our free mobile app
KEEP READING: Can You Guess These C.V. Locations From An Aerial View?