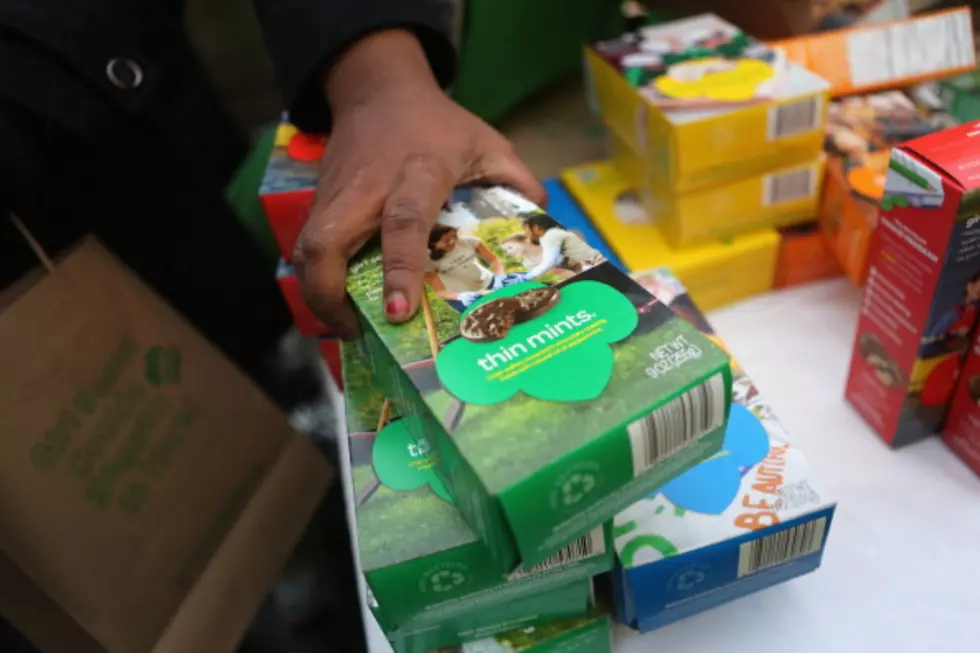 Girl Scout Cookie Season Kicks Off This Weekend in Eastern Iowa
John Moore, Getty Images
You know what makes a Midwest winter just a little bit more bearable? Lots and lots of GIRL SCOUT COOKIES!
According to the Girl Scouts of Eastern Iowa and Western Illinois, Girl Scout Cookie Season will officially kick off this week! Tomorrow, January 13th, local Girl Scouts will start taking cookie orders both digitally and in-person. This year's cookie line-up includes:
Thin Mints - $5
Samoas - $5
Trefoils - $5
Tagalongs - $5
Do-si-Dos - $5
Lemon-Ups - $5
S'mores - $5
Adventurefuls - $5
Toffee Tastics (gluten free) - $6
The Girl Scouts will also be debuting a brand new cookie in 2023, but it will only be available via Digital Cookie online ordering beginning on February 27th. It's called the Raspberry Rally, and it's described as a "thin, crispy cookie infused with raspberry flavor, dipped in chocolaty coating."
If you know a Girl Scout, it's best to get your cookie order in early. But, if you'd rather wait until you can actually have the cookies in your hands, local cookie booths will begin popping up around town on February 17th. The 2023 Girl Scout Cookie Season will officially come to an end on March 26th.
When you buy Girl Scout Cookies, the website says that you're supporting "Girl Scouts' ability to learn, grow, and thrive through all of life's adventures." It's also important to note that all proceeds stay local to help fund "life-changing, girl-led programs, experiences, and learning all year long in your area." As a former Girl Scout (and a huge fan of cookies), I try to order my cookies from a different Iowa Girl Scout each year. My favorite cookies are the S'mores and Tagalongs, but I also love Samoas and those new Adventurefuls! Which Girl Scout Cookie is your favorite? Let us know in the comments!
KEEP READING: Check out these totally awesome '80s toys
15 Iconic Retail Stores That Don't Exist Anymore (But We Totally Miss Shopping At)