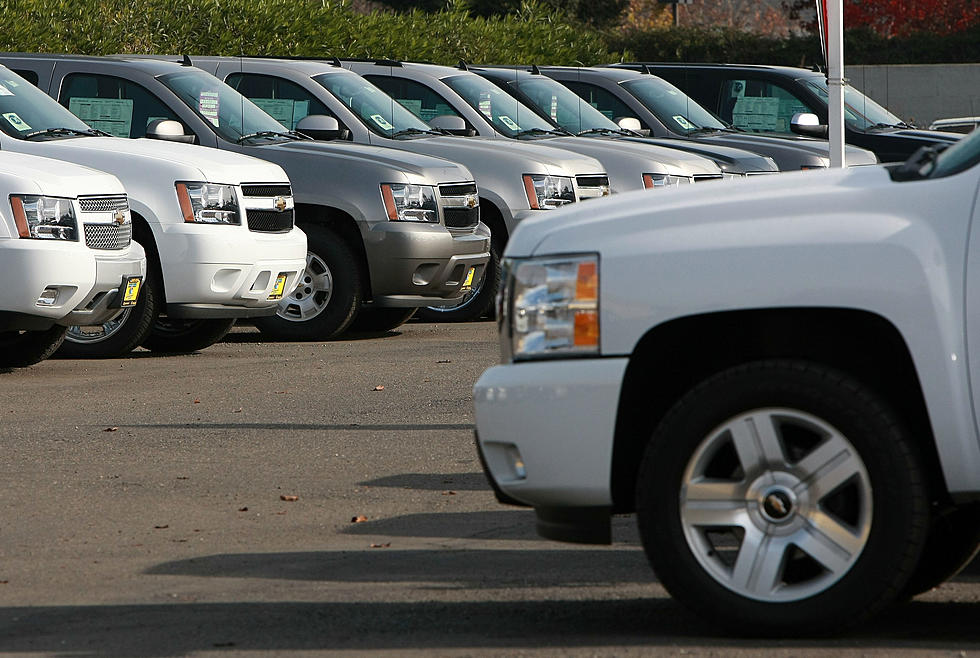 Ford and Chevy Halt Production of Popular Pickup Trucks
Getty Images
If you're in the market for a new truck, you've likely considered a Chevy Silverado or a Ford F-150 as possible choices. Yesterday, those two automakers had to shut down plants the manufacture the popular pickup trucks. The reason? The global shortage on computer chips is getting worse.
The Associated Press reports that General Motors announced yesterday that it would be pausing production at 8 of it's 15 North American assembly plants over the next two weeks. That includes plants the make the popular Chevy Silverado. Ford has announced it will stop making trucks at it's Kansas City assembly plant for the next two weeks. Shifts will also be cut at Ford truck plants in Dearborn, Michigan and Louisville, Kentucky.
There is already a nationwide shortage of cars, trucks, and SUVs on dealership lots, and the latest cuts and shutdowns will only add to the problem. The AP reports that U.S. dealers had just over 1 million vehicles on their lots in August. That is 72% lower than the total back in August of 2019. The reason continues to be the shortage of computer chips around the world.
The AP reports that the Delta variant of COVID-19 has hit the employees at chip factories in Asia especially hard, causing many plants there to shut down. That has worsened the chip shortage that was actually showing signs of improving earlier this summer. The shortage has caused sales numbers to drop. U.S. light vehicle sales fell 18% in August, and the sale of Ford trucks was down 23% in August.
JD Power reports that the average sale price for a new vehicle hit $41,000, a record high.
"
"
Roseanne Barr Abandoned Iowa Mansion in Eldon, IA
I fell into a rabbit hole when I found out that
Roseanne Barr almost had a mansion in Iowa
. After seeing the current state of the property on Facebook, I was amazed that such an extravagant project could be so quickly overtaken by nature. Only two hours away from Waterloo, this abandoned field could have hosted some of the coolest and elite Hollywood parties in the Midwest. The current photos were taken by Gable Fry on a recent trip he took.