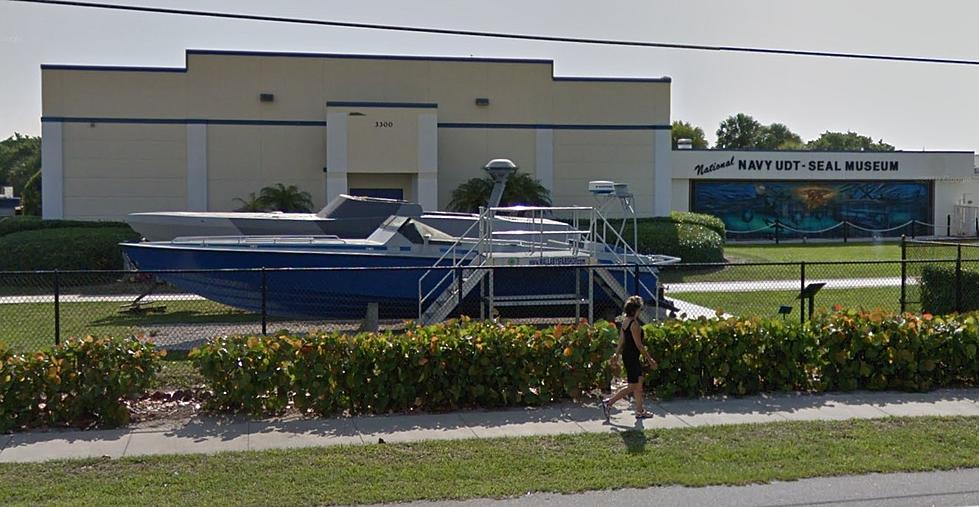 Florida Man Tried to Steal SEAL Team Six Item From Museum
Google Maps
A contractor working in the Navy SEAL Museum in Fort Pierce, Florida was arrested Monday after attempting to steal one of the museum's artifacts.
Police say that 30-year-old Kendall Rust was working inside the museum in Fort Pierce when an employee noticed that he was "acting suspiciously."
When Rust later packed up his tools and tried to leave, a museum employee noticed there was something missing from the room he was working in; a Navy SEAL ballistic vest artifact.
Suspecting the last person to be seen in the room, the employee tracked down Rust before he left, and he immediately confessed to grabbing the vest.
Authorities were called, and Rust told them, "because he wanted to take a picture of it," the police report reads.
Bosses at the museum estimated the value of the vest was worth $50,000 since it was a part of "the uniform a Navy Seal veteran wore during the Osama bid Laden raid."
SEAL Team Six made international headlines when they successfully killed the leader of al-Qaeda in May of 2011 when they raided his Abbottabad, Pakistan compound.
30-year-old Kendall Rust was arrested on a felony larceny charge and booked into the St. Lucie County Jail. His bail has been set at $10,000.
We can do better, and not try to steal pieces of American history, let alone a piece of history belonging to a brave team of soldiers who carried out a mission that was the turning-point of the War on Terror.
Read more at The Smoking Gun
LOOK: Here are the pets banned in each state
Because the regulation of exotic animals is left to states, some organizations, including The Humane Society of the United States, advocate for federal, standardized legislation that would ban owning large cats, bears, primates, and large poisonous snakes as pets.
Read on to see which pets are banned in your home state, as well as across the nation.