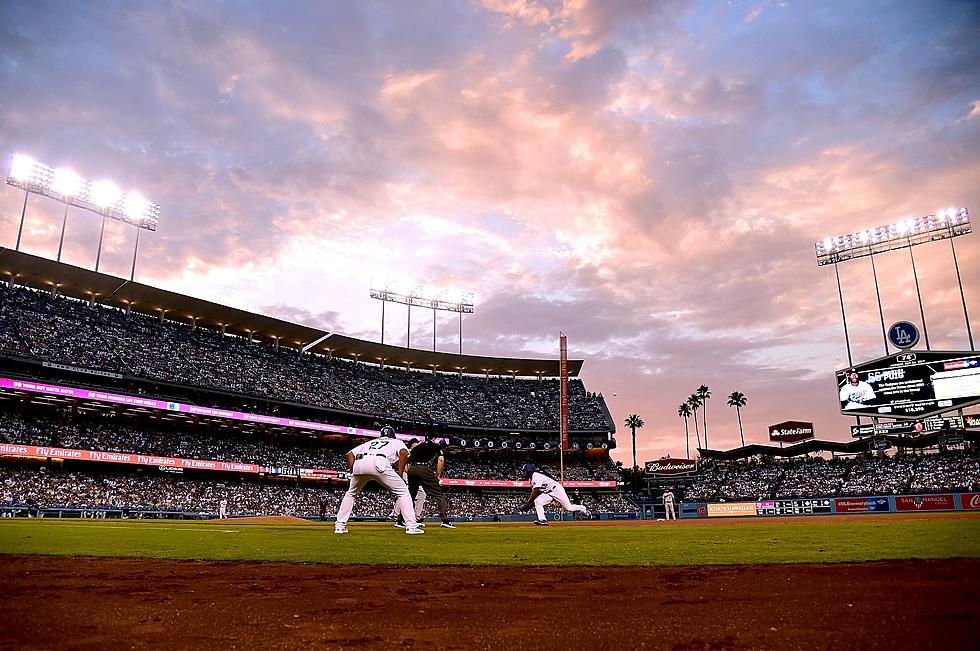 Five Iowa Natives are on 2019 Major League Baseball Rosters [PHOTOS]
Harry How, Getty Images
The baseball season is only a week old and some fans are convinced their team is destined to win the World Series, while others believe a slow start means a season of gloom awaits. Obviously, it's way too early to know what the season will bring but as a big baseball fan, I love it! Here are the five native Iowans on major league rosters as the 2019 season begins... all hoping to have dream seasons:
Michael Wacha, St. Louis Cardinals
What, you thought the Cardinals fan wasn't going to put him first? Michael Wacha, born in Iowa City, is in his seventh season as a starter for St. Louis. He is 53-32 in his career with an earned run average (ERA) of 3.75. Wacha has started 128 of the 137 games he's pitched in the big leagues. Injuries are the only thing that have kept him from having even better career numbers.
Scott Schebler, Cincinnati Reds
Scott Schebler, a Cedar Rapids native that played at Cedar Rapids Prairie, is in his fifth year in the league. A .244 career hitter, the left-handed hitting Cincinnati Reds outfielder has already clubbed 59 home runs and driven in 161 during his career.
Jeremy Hellickson, Washington Nationals
Jeremy Hellickson, in his 10th season in the major leagues, is playing with his fifth team. Hellickson, the 2011 American League Rookie of the Year, was born in Des Moines and played at Des Moines Hoover. He has started 216 games in his major league career with a record of 74-72 and an ERA of 4.08.
Tony Watson, San Francisco Giants
Tony Watson, a Sioux City native, has never started a game in his nine years in the big leagues. However, he has come in in relief 549 times. A 37-23 career record and ERA of 2.67 are the reasons this long-time reliever has played for only two teams... Pittsburgh and San Francisco.
Matt Koch, Arizona Diamondbacks
Matt Koch, born in Cherokee, is in his fourth year in the league. He's pitched in a total of 29 games, having started 14 for the Diamondbacks last year. He's working out of the Arizona bullpen to begin the 2019 season. His career record is 6-6, with an ERA of 4.51.
Good luck to all these native Iowans and to your favorite team this season. May they hit consistently, pitch consistently, and play good defense... unless they're in the National League Central, of course.