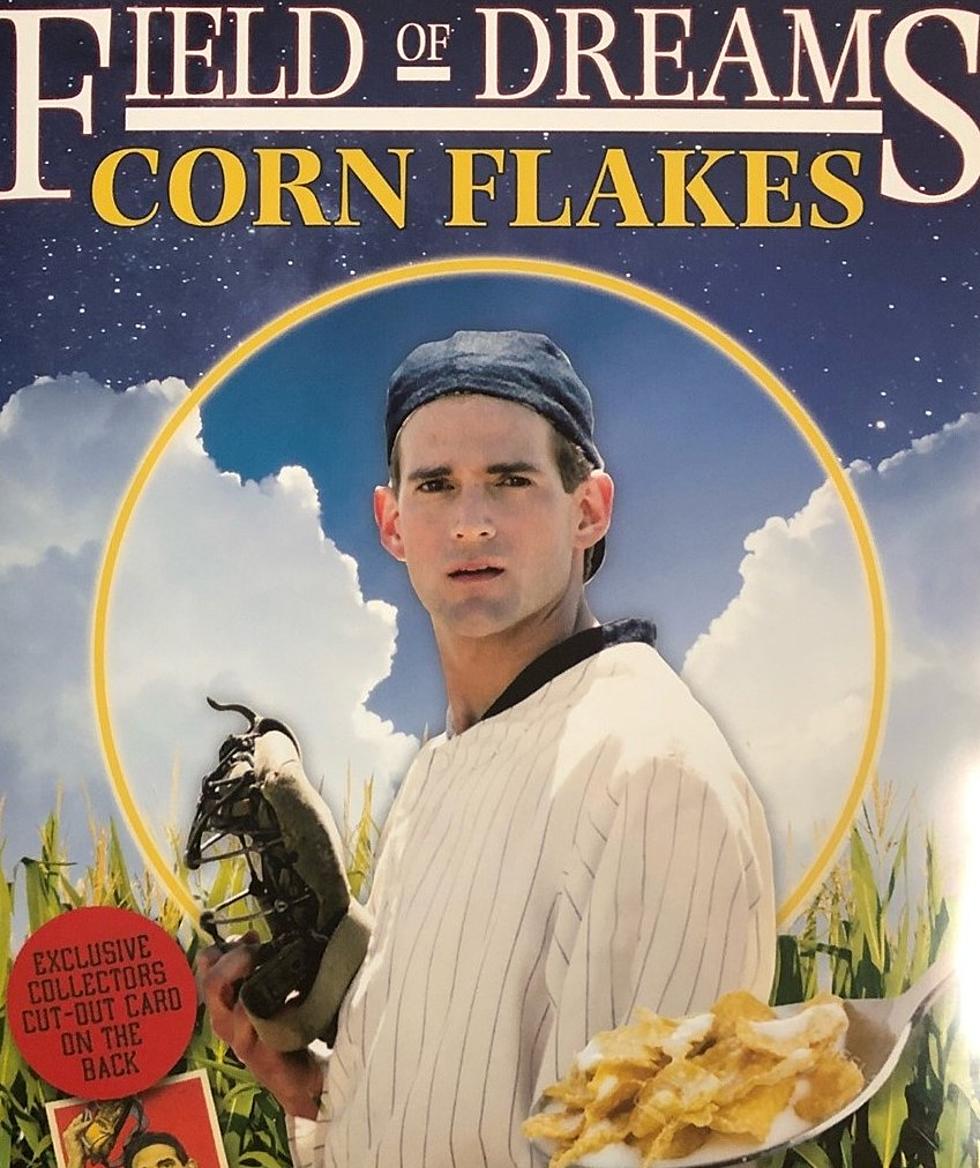 "Field of Dreams" Is Coming to Your Breakfast Table
press release photo-C1MG Marketing
We've been talking a lot about the Field of Dreams this week as the site's first major league baseball event approaches.
The game between the New York Yankees and Chicago White Sox at the 8,000-seat ballpark built especially for it on the movie site in Dyersville takes place August 12, 2021, and registration for a "ticket lottery" has gotten underway for Iowans hoping to go.
Soon, fans will be able to fuel up for their Field of Dreams experience with a limited edition cereal. It will be sold exclusively at Hy-Vee stores in the midwest starting July 26 and it has already gone on sale online here. A portion of each purchase benefits the nonprofit  Comfort Zone Camp, a bereavement organization that, according to Iowa's News Now, "transforms the lives of children who have experienced the death of a parent, sibling or primary caregiver."
Also according to Iowa's News Now, there's a special giveaway package you can sign up for featuring a signed Deluxe MLB baseball; an autographed book; an autographed 8x10 photo; an autographed cast photo; a signed poster; an autographed frame; an autographed Field of Dreams script; an autographed mitt; a signed box of Field of Dreams Corn Flakes; an autographed jersey; an autographed baseball card; or a signed Allen Gitner limited-edition card. There will be one grand prize winner and additional winners announced at the end of August 2021.
Actor Dwier Brown, who played John Kinsella in the movie, is partnering with PLB Sports and Entertainment on the project.
LOOK: 40 Discontinued & Special Edition Kellogg's Cereals