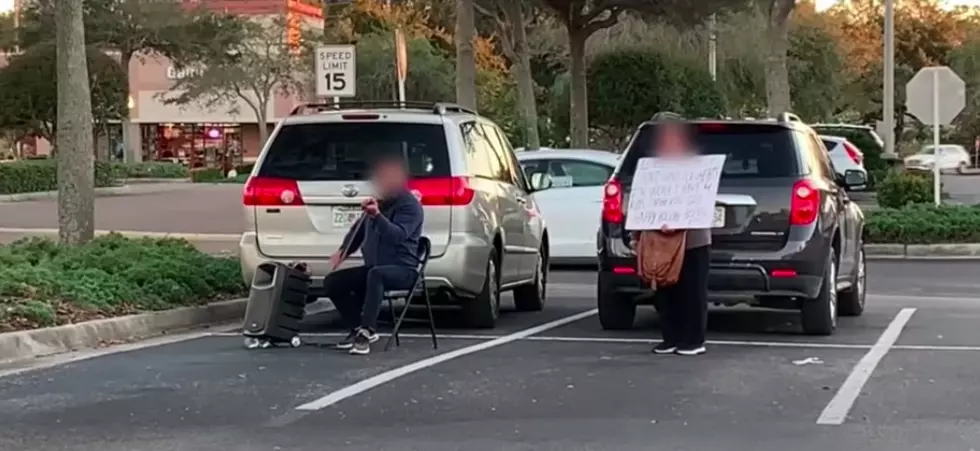 Police Say People Pretending to Play Violin For Money a "Nationwide Issue"
FOX 5
Well, well, well. It looks like there's a new warning about giving money to panhandlers who aren't what they appear to be.
Officials across the country are warning people about the instrumentalists who are begging for money while they "play the violin." Little do citizens know, they are not actually playing the violin, the speaker is just playing music off their phone while they pretend to play the instrument.
Officials say the fraud involves dishonest violin players who solicit money (either cash or by electronic payment) in parking lots of shopping plazas.
The Montgomery Police made it a point to send out a tweet alerting people to be aware of these scammers.
"This is a nationwide issue," authorities wrote. "Please share this alert to others. Stay Safe."
Fake Violinists Spotted In The Quad Cities
97X listeners reported seeing these scam artists right here in the Quad Cities.
Listeners said:
"They were by hobby lobby on Elmore about a month ago. There was a mom and kid playing the violin. They got a fiver out of me because I had never seen them before now they are all over. Man am I dumb!!"
"They do it around Galesburg Illinois too!"
"I've seen these musical minstrels at Walmart on Elmore and at Hy-Vee on 53rd."
Many people are angered about the fake violin players, as there are musicians that took the time and effort to actually learn how to play, and now these fakers are taking money by using the talent of others.
We suggest giving them a fake tip for their fake playing. It's only fair.
See More At FOX5
Is Rhythm Section Amphitheatre The Best Venue to See an Outdoor Live Concert?
Here's a preview of the Rhythm Section Amphitheatre in Mt.Carroll, Illinois