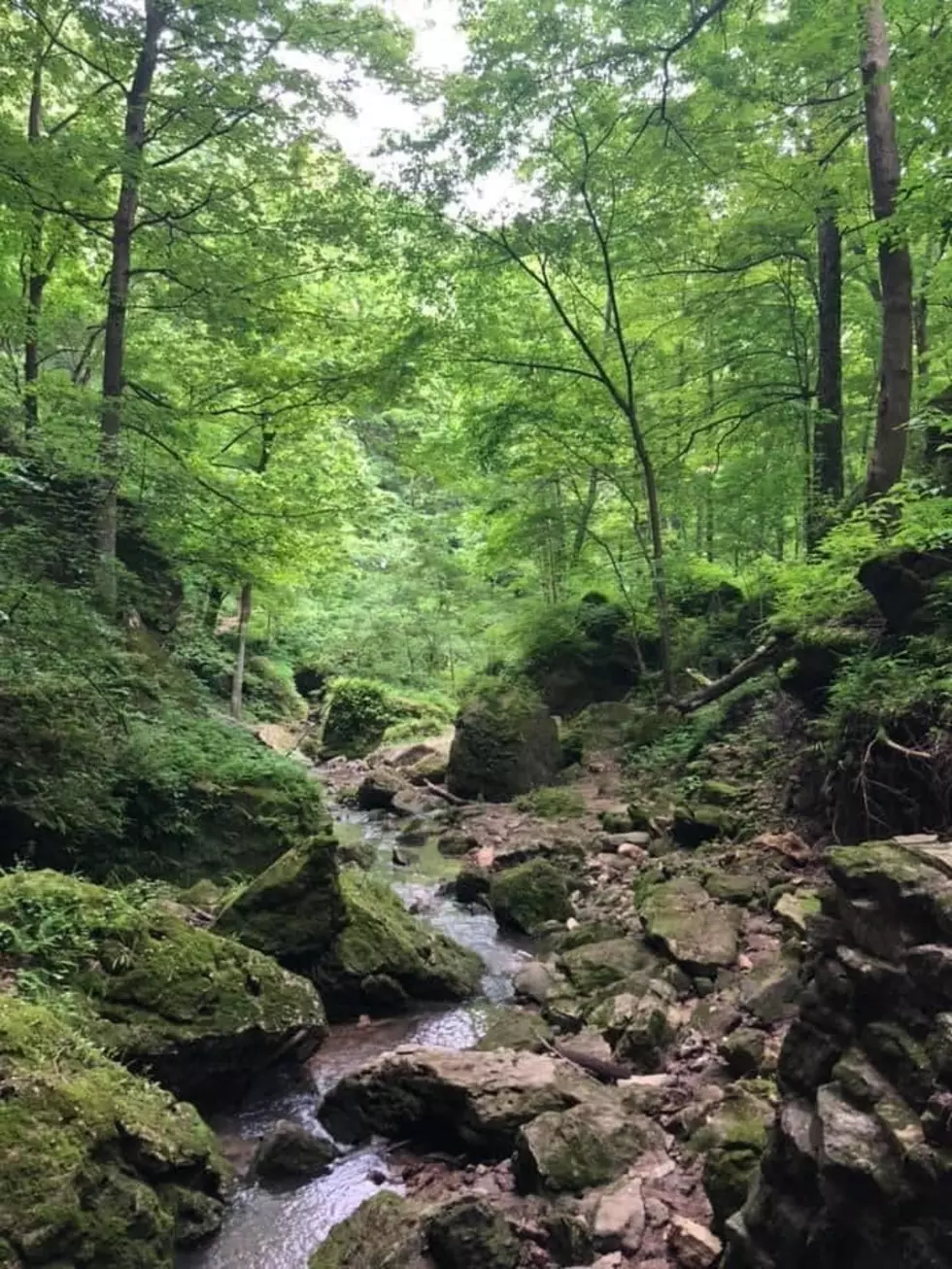 UPDATE: Four Dead in Maquoketa Caves Shooting
Cole Lehman
UPDATE:
The Iowa Division of Criminal Investigation has confirmed that three people are dead following a shooting at Maquoketa Caves State Park Campground on Friday morning.
KCRG reports that authorities were called at 6:23 AM this morning regarding the shooting and that officers found three dead bodies. They also determined that one camper was missing, they later found his body and determined that he had died of a self-inflicted gunshot wound.
No updates have been made regarding the identity of the victims has been given to the public and law enforcement does not know the relationship between the four people that died at this time.
---
ORIGINAL: Iowa law enforcement is asking the public to stay away from the Maquoketa Caves State Park Campground this morning.
The state's Division of Criminal Investigation (DCI) has confirmed to KCRG that a shooting took place in the park, that the authorities have since formed a perimeter around the park, and there is currently an active search being conducted to obtain the suspect.
The park and other nearby facilities have since been closed.
No information regarding the suspect's description or name has been released to the public.
At this time the park has been evacuated and officials asked residents in the area to use extreme caution should they travel anywhere.
Camp Shalom, a Christian youth camp in the area of the park, has also been evacuated in order to keep children safe from the situation at hand. The news station also reports that parents of the children attending the camp have been notified, and that "all campers have been accounted for, according to camp officials."
The following message was sent to the parents of the campers, according to The Quad City Times:
We were just notified that there is an active shooter at Maquoketa Caves. Our top priority is camper safety, and we are following the protocols. NO campers are at the Maquoketa Caves. They are all on camp property. being transported to Little Bear Park in Maquoketa. Please use your smartphone to locate Little Bear Park in Maquoketa. We will have more information when we get notified.
The DCI also requests that the public do not enter or go anywhere near the park and call 911 if they see any suspicious activity in the Maquoketa area.
This story is currently developing.
Hank Williams Jr. & Tracy Byrd at the Great Jones County Fair
Hank and Tracy performed a Throwback Thursday concert in Monticello on July 21, 2022.
Ashton Kutcher, Human Rights Advocate: The 19 Charities He Supports
Ashton Kutcher is widely recognized (outside of acting) as a philanthropist and a fighter against child trafficking. Already a phenomenal cause, the Cedar Rapids native does so much more.