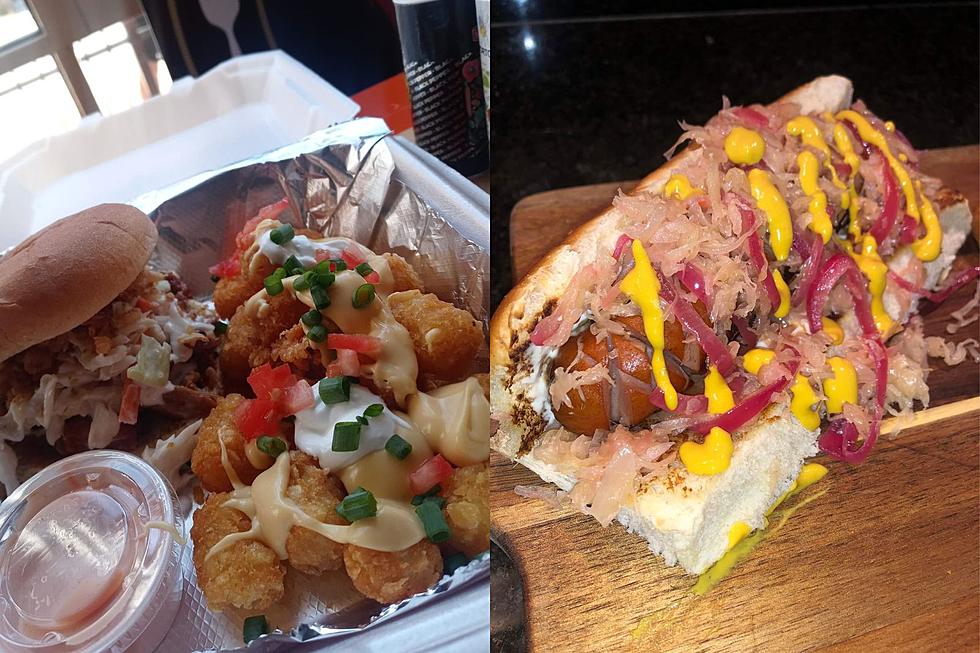 Eastern Iowa Has a Delicious New Food Truck [PHOTOS]
Kurtzy's Kitchen, Facebook
Shout out to the Cedar Rapids Area Support Local Group on Facebook for turning me on to another awesome new eatery in the Cedar Rapids area! A new food truck called Kurtzy's Kitchen has been serving up some good-looking dishes in the area these past few weeks.
According to their Facebook page, Kurtzy's Kitchen is a "mobile food unit out of Cedar Rapids, Iowa that specializes in street food recipes with a personal twist." Kurtzy's first debuted in the summer of 2022, operating as a pop-up kitchen inside of Marco's Island at 121 N Linn Street in Iowa City.
Back in early May, Kurtzy's Kitchen announced on social media that their food truck was ready to go for the summer season and available to book for events and private parties. Since then, they've attended the Art Walk in Waverly, Food Truck Friday at FPC in Marion, Blues and Brews at the History Center, and most recently in the parking lot of Theisen's on 16th Ave SW in Cedar Rapids.
Some of the menu items available at Kurtzy's Kitchen include the Street Chicken Sandwich, the Broke Boy Philly, Garlic Parmesan Wedges, the Steak Sandwich, the City Dog, and the "Big Tex," which is a smoked pulled pork sandwich topped with homemade slaw, BBQ sauce, and fried onions. The first time I spot the truck out and about, I'm DEFINITELY ordering the Loaded Tots! They look SO good.
To find out where Kurtzy's Kitchen will be travelling to next, you can follow the food truck's official Facebook page HERE.
Eastern Iowans Name Their Favorite Area Food Trucks
Awesome Outdoor Patios to Dine On This Summer Around the Corridor
Now that spring is here, patio season is right around the corner! With the help of Eastern Iowans in the
Cedar Rapids Area Support Local Group
on Facebook, I put together a list of great restaurant patios in the area where you can dine and/or drink when the weather gets warmer. Here are some of the popular places!