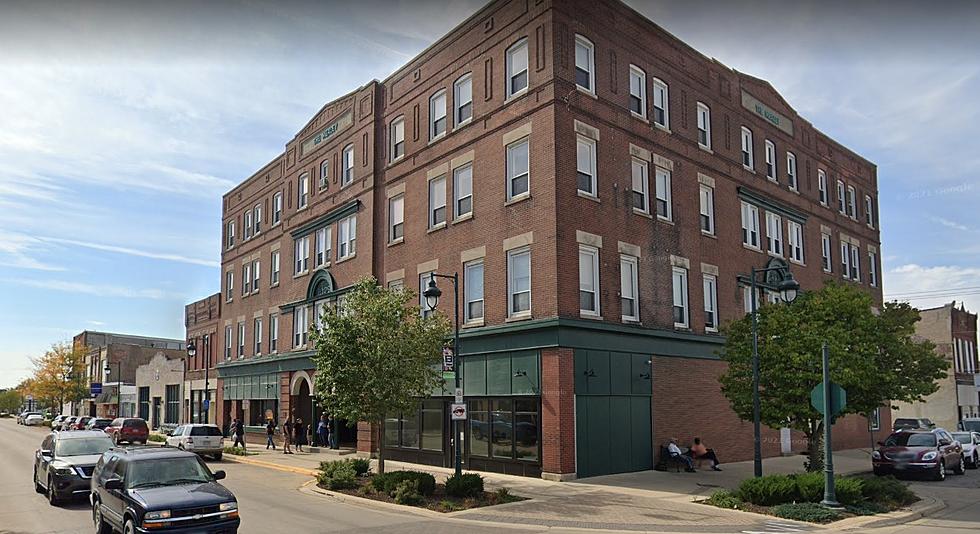 Eastern Iowa Apartment Building Evacuated After Bricks Fall
Google Maps
Owners of older, historic, brick buildings are simply not taking chances. Not after the tragedy that occurred earlier this spring at an apartment building in Davenport, Iowa. Another Eastern Iowa apartment building evacuated its residents after bricks were seen falling from the structure.
CBS2 reports that residents of the Mealey Hotel, a historic building in downtown Oelwein, were forced to evacuate on Sunday after several bricks were discovered to have fallen from the building. It is unclear just how many residents had to leave. Oelwein police say that all the people who had to leave the building are staying with family and friends until a structural engineer can look over the building and make sure it is safe to return.
The evacuation of The Mealey Hotel in Oelwein comes less than one month after the deadly partial building collapse of an apartment complex in Davenport. A large section of the building collapsed, killing three men. A woman had her leg amputated as she had to be cut free from the debris. The Associated Press reports that concerns about the integrity of the building were conveyed to the owner months before the collapse happened. Many families are now seeking charges against the building's owners and the city citing negligence.
No city wants to see a building collapse and take lives with it. CBS2 reports that so far, authorities in Oelwein have not commented on the evacuation of The Mealey Hotel. Here is hoping the building can get a clean bill of health, and people can go home.
The ABCs of Iowa
I know Iowa may not be the most popular state to visit, but we still have plenty to offer! Using countless article, websites, lists, and maps, we put together a list of some of Iowa's best and biggest events, venues, and attractions using every letter of the alphabet (which wasn't easy)! Unfortunately, we couldn't include EVERY awesome place in the state (there aren't enough letters!), but here are our Iowa ABCs:
7 Things You May Not Have Known Were Invented by Iowans
Iowa is home to some pretty cool inventors! Here are seven things you may not have known were invented by Iowans!