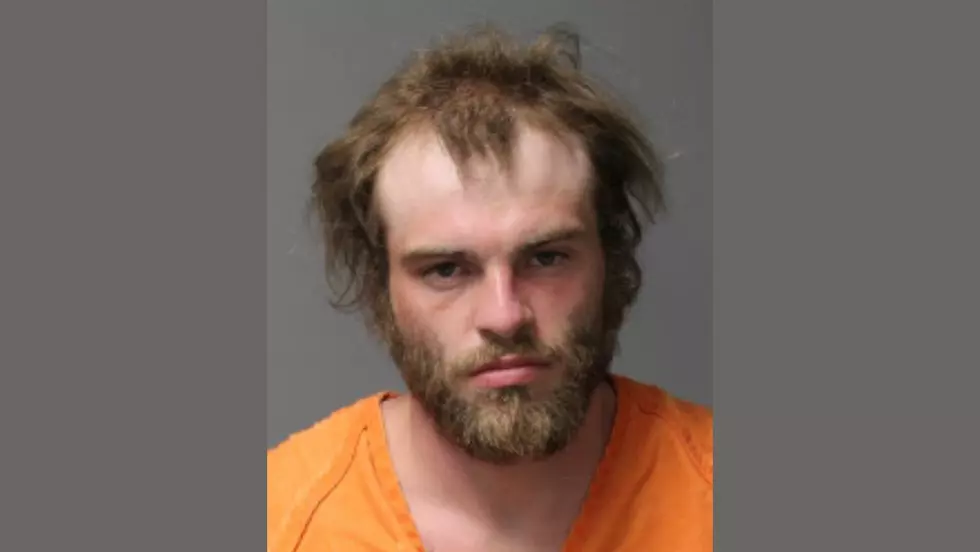 Double Murder Suspect Stands Off With Police in Small Iowa Town
Polk County Jail
Gage Walter of Omaha barricaded himself within St. Paul Lutheran Church in Winterset, Iowa this weekend in a tense standoff with local authorities.
Walter was found by West Des Moines police, who say they found Walter driving a red Chrysler PT Cruiser with Nebraska license plates that was reported stolen. They attempted to initiate a traffic stop at around 7:40 am on Sunday. The Nebraska man then led WDM PD on a car chase that took them to the church in Winterset, which is roughly a half-hour drive. Police said the pursuit lasted about 45 minutes.
Iowa State Patrol surrounded the place of worship and eventually coaxed the 27-year-old out and peacefully arrested him. The arrest took place at around 12:30 pm after negotiations took place.
Fortunately, the church was empty when Walter entered and no one was hurt.
The reason Walter was fleeing in the first place is quite dark -- he took off from a double murder scene in which officers found Marceline Teeters, 93, and Linda Walter, 70, dead. He's a suspect in the case.
According to WHO13, "Omaha police officers responded to a nature unknown call around 3 p.m. Saturday in the 1600 block of Frederick Street. When officers arrived they found Marceline Teeters, 93, and Linda Walter, 70, dead in the residence. Their deaths were ruled suspicious, but no cause of death has been released by authorities at this time."
According to the Iowa Department of Criminal Investigation, each of the law enforcement units in Iowa that had a part in the chase are in communication with the Omaha Police Department.
According to CTInsider, West Des Moines Police Sgt. Jason Heintz said that Walter will face "charges of possession of a stolen vehicle and fleeing from police. He could also be charged with burglary for entering the church."
His other charges are listed on the Polk County Inmate website.
Iowa's 25 Most Violent Cities According to the FBI
Stay in this 'Boatel' AirBnB For a One-of-a-Kind Iowa Getaway
Staying in an AirBnB on land? We can't imagine. Reserve this houseboat in a land-locked state for a unique, story-worthy, stay.