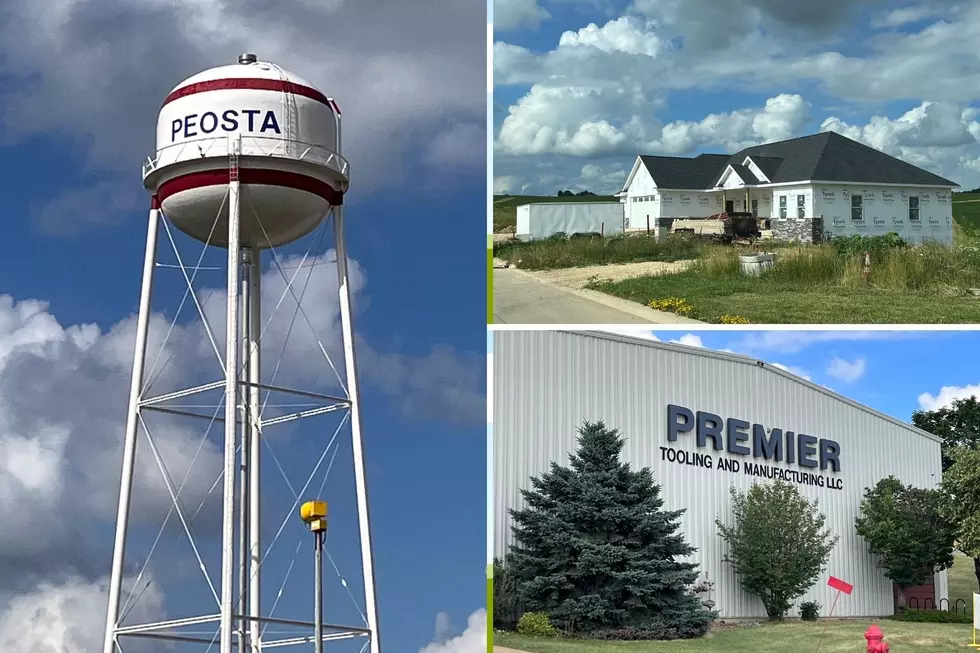 Discover Peosta: One of Iowa's Fastest-Growing Cities [Audio]
Photo Credit: Keith B.
One of the fastest-growing cities in Iowa keeps on track with millions in new investments and housing developments.
According to the 2020 Census, Peosta, Iowa, saw its population explode 193%, from 651 residents to 1,908 today, and the growth appears to be on course to continue with additional housing construction and business development.
The Dubuque County community of Peosta is situated a dozen miles west of the City of Dubuque. Two decades ago it was barely a dot on the map and home to a community college mainly attended by eastern Iowa commuters. Still, it has grown to become a thriving community with safe, walkable neighborhoods and new businesses in recent years.
Manchester, Iowa real estate developer Wes Shulte is now building a mixed-use development named Peosta Square which will include a three-story building on Commerical Court convenient to the Northeast Iowa Community College (NICC) campus and Peosta Industrial Park.
The project will include 34 market-rate apartments and 8 to 9 first-floor spaces for commercial businesses, including professional services and potential eateries with living quarters on the upper two floors.
It's exciting to see these projects filling a big housing and commercial real estate need in our community. We are building a safe, sustainable, walkable, equitable, and livable place for everybody, including retirees, families, and college students. - Mayor Russ Pfab
Part 1 - Mayor Russ Pfab
Part 2
The same developer, Wes Shulte, is also building college apartments near the NICC campus, with an anticipated opening slated for the first or second week of August.
Additionally, from August 15-19, NICC will showcase $ 90 million in campus updates just in time for the start of the Fall Semester.
Peosta is what happens when people are pulling the rope instead of pushing it. This is a real success story."

- Rick Dickinson / CEO Greater Dubuque Development Corp.
Rick Dickinson / GDDC
Peosta, Iowa, is now the seventh-largest city in Dubuque County but is on track to surpass Farley and Epworth to become the county's fifth-largest population center.
The City of Peosta experienced much of its recent growth and development through the Mi-T-M Corporation's business success, which manufactures pressure washers and industrial equipment. Company founder A.J. Spiegel significantly contributed to the town's development. An impressive baseball facility bears his name and is home to the Peosta Cubs, a semi-pro team, and the Clarke Univerisity men's team.
Peosta has seen recent commercial business growth with the addition of:
More than twenty manufacturers and employers are located in Peosta, such as:
Mi-T-M Corporation - A pressure washers and industrial equipment manufacturer.
YRC - A National Freight Company
First Gear - A customizable diecast metal toy replica designer and manufacturer
The City of Peosta is ideally situated halfway between Dubuque and Dyersville. It's 12 miles west of Dubuque and 15 miles east of Dyersville along US Highway 20.
LEARN MORE ABOUT THE CITY OF PEOSTA: CityofPeosta.org
10 Little Iowa Towns Known For Big Things