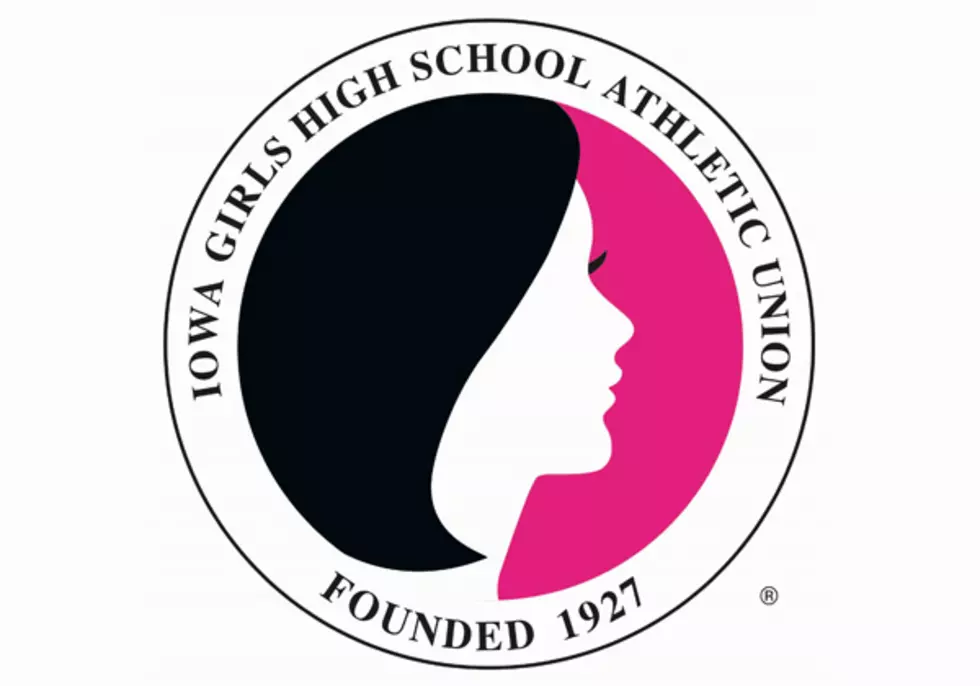 No. 2 Turkey Valley Rallies Past Janesville, 60-58
Source: Iowa Girls High School Athletic Union
With the game slipping away, Turkey Valley turned things around at just the right time.
Star guard Shelby Reicks drove for the go-ahead basket with 30 seconds remaining and teammate Elli Winter made a big defensive play in the waning seconds to help Turkey Valley complete its comeback from a nine-point deficit.
Reicks finished with 21 points to lead the Trojans, who lost to Springville in last year's championship game. Morgen Kuennen added 13 points for the Trojans, Sadie Nymeyer scored 12 and Winter finished with 10 to go with four steals.
Janesville's Tori Hazard scored on a variety of drives to the basket and in piling up 34 points on 14-for-24 shooting. But the ninth-ranked Wildcats couldn't get the ball to her at the end for the one additional basket they needed.
Turkey Valley trailed 48-39 early in the fourth quarter and was down 58-52 with under 90 seconds to play. Winter started the final rally by scoring on a putback, Kayla Gebel followed with another bucket off an offensive rebound -- her only basket of the game -- and Kuennen sank a free throw to cut the lead to 58-57.
After Janesville missed a free throw, Reicks drove down the lane for the go-ahead basket. The Wildcats then tried to get the ball inside to Hazard, but Winter tipped it away, Reicks grabbed it and was fouled. She made a free with throw with 3.5 seconds remaining, then hustled for the rebound after she missed the second shot and held the ball until the buzzer sounded.
Turkey Valley moves into a semifinal game at 11:45 a.m. Thursday with a 22-2 record. Janesville, making its second trip to state, finishes 24-1.
---

Janesville vs Turkey Valley
02/27/17 1:30 pm at Wells-Fargo Arena, Des Moines, Iowa

--------------------------------------------------------------------------------
VISITORS: Janesville 24-1
                          TOT-FG  3-PT         REBOUNDS
## Player Name            FG-FGA FG-FGA FT-FTA OF DE TOT PF  TP  A TO BLK S MIN
01 Meister, Kennedy.... *  4-7    0-0    2-2    2  3  5   3  10  1  4  0  0  31
03 McDermott, Hope..... *  0-1    0-0    0-0    1  2  3   2   0  0  0  0  0  19
05 Hazard, Tori........ * 14-24   0-0    6-8    2  5  7   3  34  3  5  0  3  31
12 Liekweg, Lily....... *  1-2    0-0    0-0    1  1  2   5   2  1  1  0  1  22
15 Baker-Bruce, Briana. *  2-6    0-1    0-1    1  3  4   4   4  5  7  0  0  32
10 Rieken, Kennedy.....    2-3    0-1    2-2    0  3  3   4   6  0  1  0  0  14
14 Hovenga, Grace......    1-2    0-0    0-1    0  1  1   3   2  0  1  0  0  11
   TEAM................                         1  1  2
   Totals..............   24-45   0-2   10-14   8 19 27  24  58 10 19  0  4 160

TOTAL FG% 1st Half:  8-21 38.1%   2nd Half: 16-24 66.7%   Game: 53.3%  DEADB
3-Pt. FG% 1st Half:  0-1   0.0%   2nd Half:  0-1   0.0%   Game:  0.0%   REBS
F Throw % 1st Half:  6-7  85.7%   2nd Half:  4-7  57.1%   Game: 71.4%   1,1


--------------------------------------------------------------------------------
HOME TEAM: Turkey Valley 22-2
                          TOT-FG  3-PT         REBOUNDS
## Player Name            FG-FGA FG-FGA FT-FTA OF DE TOT PF  TP  A TO BLK S MIN
11 Gebel, Kayla........ *  1-4    0-3    0-1    2  5  7   4   2  0  0  0  3  32
12 Reicks, Shelby...... *  6-12   0-2    9-14   2  2  4   2  21  8  1  0  1  30
33 Winter, Elli........ *  4-8    0-0    2-3    3  3  6   4  10  0  2  0  4  23
34 Nymeyer, Sadie...... *  5-10   2-5    0-0    3  1  4   1  12  0  5  0  0  32
35 Kuennen, Morgen..... *  3-10   0-1    7-10   1  4  5   4  13  0  2  0  2  24
02 Busta, Breanna......    0-1    0-0    0-2    1  0  1   0   0  0  0  0  0   1
14 Schuchhardt, Lydia..    0-1    0-0    0-0    0  1  1   1   0  1  1  0  1  11
23 Baumier, Katlyn.....    1-1    0-0    0-0    0  0  0   0   2  0  0  0  0   1
24 Lukes, Jordan.......    0-0    0-0    0-0    0  0  0   0   0  1  0  0  0   6
   TEAM................                         1     1             1
   Totals..............   20-47   2-11  18-30  13 16 29  16  60 10 12  0 11 160

TOTAL FG% 1st Half:  8-20 40.0%   2nd Half: 12-27 44.4%   Game: 42.6%  DEADB
3-Pt. FG% 1st Half:  0-4   0.0%   2nd Half:  2-7  28.6%   Game: 18.2%   REBS
F Throw % 1st Half: 13-16 81.3%   2nd Half:  5-14 35.7%   Game: 60.0%    6


--------------------------------------------------------------------------------
Officials: Jeff Horst, Mark Gassmann, Bob Squiers
Technical fouls: Janesville-None. Turkey Valley-None.
Attendance:
Score by Periods                1st  2nd  3rd  4th   Total
Janesville....................   13    9   20   16  -   58
Turkey Valley.................   12   17    6   25  -   60
Fouled Out: Janesville - #12 L. Liekweg (1:52-4th)