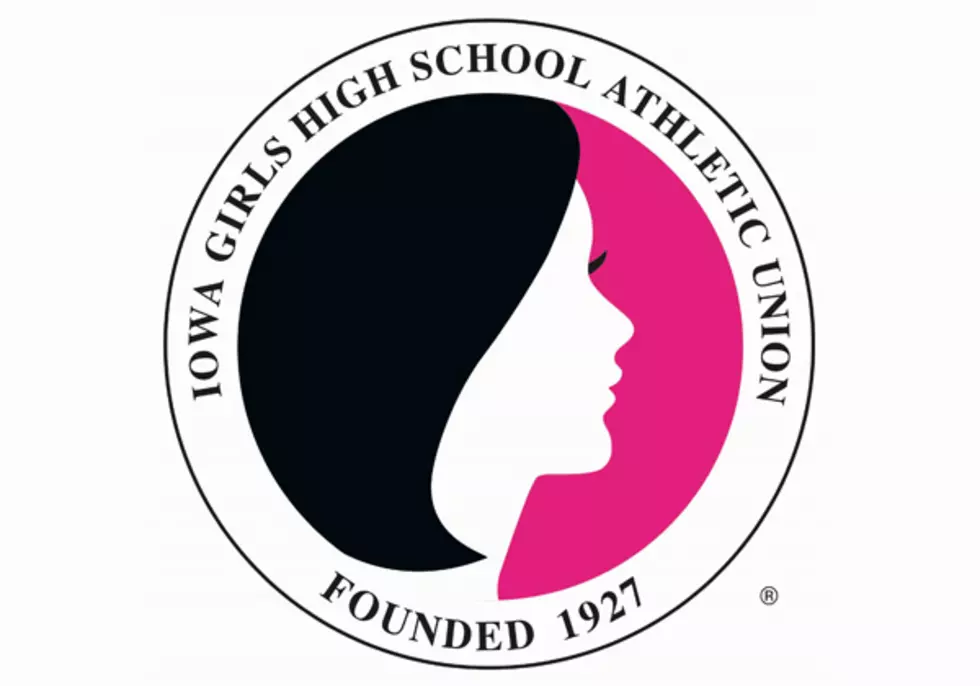 Springville Beats Turkey Valley; Defends Title
Source: Iowa Girls High School Athletic Union
In rematch of last year's title game, top-ranked Springville shut down No. 2 Turkey Valley 45-36 to claim its second consecutive championship. It's the third title overall for the Orioles, who also won in 2008 and became the first repeat champion in 1A since Rock Valley in 2002 and 2003.
Springville's Mikayla Nachazel had a double-double by halftime (10 and 10) and finished with 15 points and 14 rebounds. She was named captain of the all-tournament team for the second straight year.
Rylee Menster added 14 points and four assists for the Orioles, who finish 25-2, while Alyssa Jaeger had five points and seven rebounds.
Shelby Reicks and Sadie Nymeyer each scored 13 points for Turkey Valley, which lost to Springville 48-47 in last year's title game. The Trojans finish 22-3.
The game was similar to the regular-season meeting between the two, a 40-27 Springvile victory. The defenses dug in and made it a challenge for the offenses to get good shots.
Springville finally got rolling in the third quarter. Nachazel and Menster each contributed four points as the Orioles closed the quarter with a 10-2 run to go up 31-17.
But just when it looked as if Springville had total control, Turkey Valley stormed back. Reicks converted a three-point play to start the final quarter and Nymeyer knocked down three 3-pointers, cutting the lead to 35-31 with 1:57 left.
Nachazel was on the bench during that run after getting her fourth foul. When she returned, she immediately found Menster for layup that made it 37-31 and the Orioles sank eight of 10 free throws in the final 1:13 to finish off their title.
Menster and Reicks joined Nachazel on the all-tournament team along with Sophia Peppers of Exira/Elk Horn-Kimballton, Kingsley-Pierson's Addison Hirschman and Marquette Catholic's Marissa Schroeder, who scored 38 points in a quarterfinal loss to Kingsley-Pierson.
---

Turkey Valley vs Springville
03/03/17 6:00 PM at Wells Fargo Arena, Des Moines, IA

--------------------------------------------------------------------------------
VISITORS: Turkey Valley 23-3
                          TOT-FG  3-PT         REBOUNDS
## Player Name            FG-FGA FG-FGA FT-FTA OF DE TOT PF  TP  A TO BLK S MIN
11 Gebel, Kayla........ *  0-2    0-1    1-2    1  0  1   4   1  2  1  0  0  32
12 Reicks, Shelby...... *  4-12   2-3    3-4    0  5  5   4  13  2  5  1  6  32
33 Winter, Elli........ *  2-5    0-0    0-2    2  3  5   4   4  0  1  0  2  30
34 Nymeyer, Sadie...... *  5-12   3-8    0-0    1  2  3   3  13  1  2  0  1  29
35 Kuennen, Morgen..... *  2-9    0-0    1-4    3  3  6   3   5  0  3  3  2  32
02 Busta, Breanna......    0-0    0-0    0-0    0  0  0   1   0  0  0  0  0   1
03 Huinker, Sloan......    0-1    0-1    0-0    0  0  0   0   0  0  0  0  0  0+
04 Reicks, Kassidy.....    0-0    0-0    0-0    0  0  0   0   0  1  0  0  0   3
14 Schuchhardt, Lydia..    0-0    0-0    0-0    0  0  0   1   0  0  0  0  0   1
55 Ott, Abbey..........    0-0    0-0    0-0    0  0  0   0   0  0  0  0  0  0+
   TEAM................
   Totals..............   13-41   5-13   5-12   7 13 20  20  36  6 12  4 11 160

TOTAL FG% 1st Half:  4-16 25.0%   2nd Half:  9-25 36.0%   Game: 31.7%  DEADB
3-Pt. FG% 1st Half:  0-3   0.0%   2nd Half:  5-10 50.0%   Game: 38.5%   REBS
F Throw % 1st Half:  3-7  42.9%   2nd Half:  2-5  40.0%   Game: 41.7%   3,1


--------------------------------------------------------------------------------
HOME TEAM: Springville 25-2
                          TOT-FG  3-PT         REBOUNDS
## Player Name            FG-FGA FG-FGA FT-FTA OF DE TOT PF  TP  A TO BLK S MIN
12 Kane Nichole........ *  1-3    0-1    2-2    0  2  2   1   4  3  2  0  0  27
20 Menster, Rylee...... *  4-10   0-2    7-11   0  0  0   2  15  4  1  0  2  32
23 Wagaman, Madi....... *  1-3    0-0    2-2    0  3  3   3   4  1  3  1  2  32
31 Jaeger, Alyssa...... *  2-4    0-0    1-2    2  5  7   3   5  0  1  0  1  29
51 Nachazel, Mikayla... *  5-12   0-1    5-8    2 12 14   4  15  1  6  1  3  26
15 Nulle, Melissa......    0-0    0-0    0-0    0  0  0   0   0  0  0  0  0  0+
21 Gloeckner, Katelyn..    0-0    0-0    0-0    0  0  0   0   0  0  1  0  0  0+
25 Johnson, Sami.......    1-1    0-0    0-0    2  1  3   1   2  0  1  0  0  14
   TEAM................                         3  2  5
   Totals..............   14-33   0-4   17-25   9 25 34  14  45  9 15  2  8 160

TOTAL FG% 1st Half:  5-18 27.8%   2nd Half:  9-15 60.0%   Game: 42.4%  DEADB
3-Pt. FG% 1st Half:  0-2   0.0%   2nd Half:  0-2   0.0%   Game:  0.0%   REBS
F Throw % 1st Half:  7-10 70.0%   2nd Half: 10-15 66.7%   Game: 68.0%    4


--------------------------------------------------------------------------------
Officials: Rollie Weibers, Mark Royer, Shawn Petersen
Technical fouls: Turkey Valley-None. Springville-None.
Attendance:
Score by Periods                1st  2nd  3rd  4th   Total
Turkey Valley.................    3    8    6   19  -   36
Springville...................    6   11   14   14  -   45