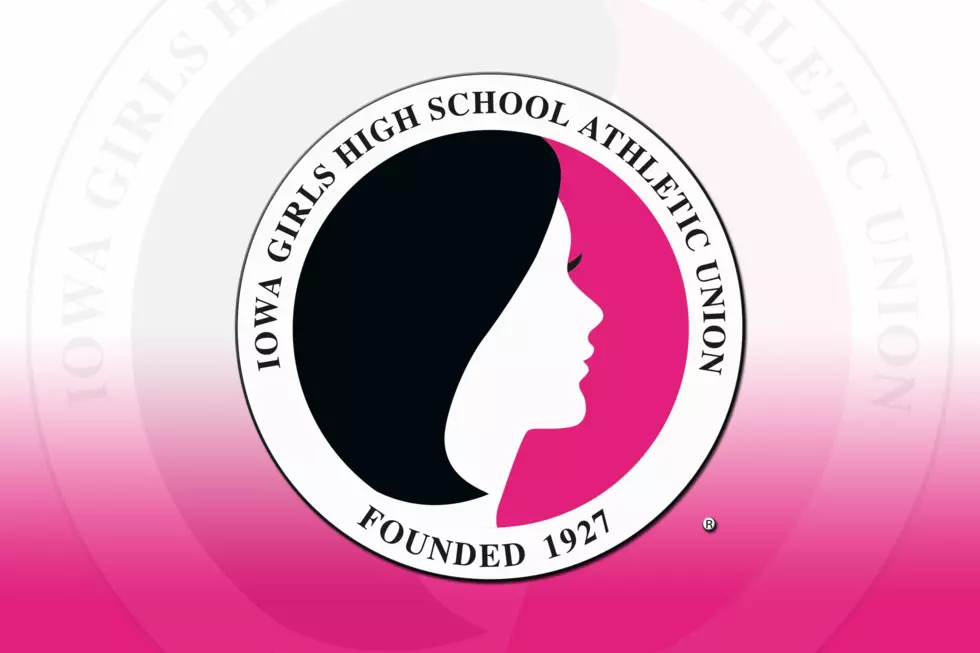 Osage To Play For First Title In 28 Years [VIDEO]
Source: Iowa Girls High School Athletic Union
Cascade has been masterful at playing zone defense over the years.
On this day, Osage's zone was better.
Osage shut down the top-seeded Cougars and hit three 3-pointers during a decisive fourth quarter run that sent the Green Devils to a 46-32 victory and into the Class 2A state championship game at the Iowa High School Girls State Basketball Tournament. Fourth-seeded Osage handed Cascade its first loss and reached the finals for the first time since winning the 1992 six-player championship.
Dani Johnson, a 6-foot junior, led Osage with 18 points and 12 rebounds and teamed with 6-foot Sidney Brandau to anchor the back of the zone defense that made it difficult for Cascade to penetrate and get off shots inside. Adding to the Cougars' frustration, they didn't shoot well enough from the perimeter to loosen things up, going 4-for-25 from 3-point range and shooting just 24 percent overall.
Brandau and Ellie Bobinet each scored nine points for Osage and Brandau blocked four shots. Melanie Bye added six points on a pair of 3-pointers.
Nicole McDermott led Cascade with 14 points and eight rebounds in the final game of her outstanding career and made the shot of the tournament. Sprawled on her back in the lane and trying to protect the ball from Osage defenders grabbing at it, she saw an opening and heaved the ball up and into the basket.
But there wasn't much magic in the rest of the game for the Cougars, who won the state championship two years ago. Skylar Dolphin and Jordan Simon each scored seven points for Cascade, which finishes with a 26-1 record. The grind-it-out contest was tied at 20 after Cascade's Abby Welter drove across the lane for a basket early in the fourth quarter.
That's when the game turned.
Bobinet and Bye hit back-to-back 3-pointers to ignite a 13-0 run that put Osage in control. Bobinet added another 3 to the burst and Johnson topped it off with a layup, putting the Green Devils up 33-20 with a little more than 2 minutes left. After a succession of free throws, the Green Devils began celebrating their trip to the finals. They'll take a 24-2 record into the title game at 5 PM Saturday. Their only losses have been to state tournament qualifiers Dike-New Hartford and Saint Ansgar.
Story By: Chuck Schoffner - Iowa Girls High School Athletic Union
Enter your number to get our free mobile app