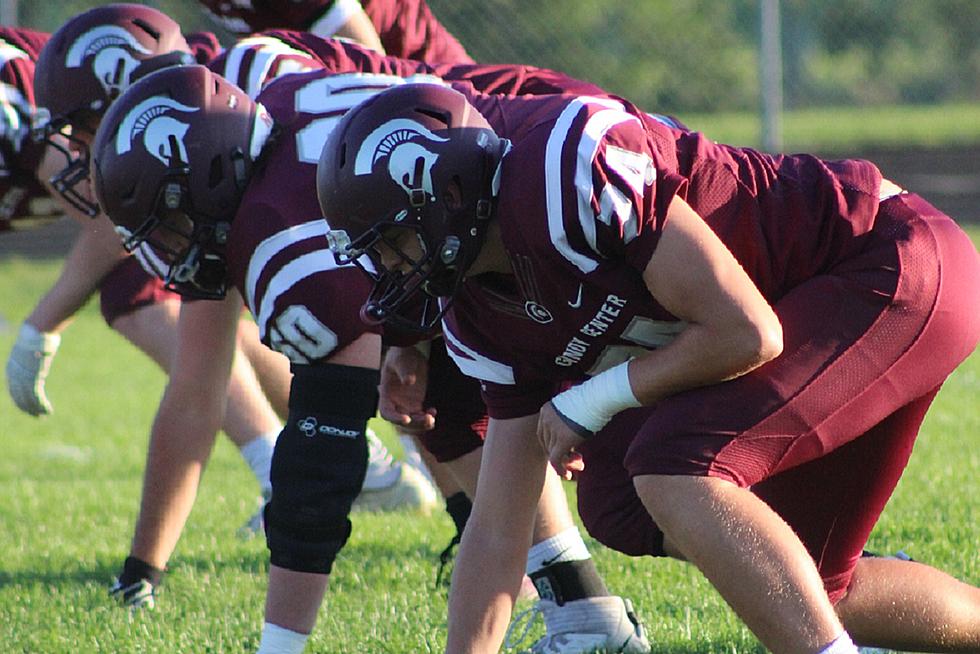 Grundy Center Falls To Regina In Class A Final
Photo By: Elwin Huffman - Townsquare Media
The Iowa high school football season ends on Friday with three state championship games at the UNI-Dome in Cedar Falls.
Top-ranked OABCIG battles No. 2 Van Meter for the Class 1A crown at 10 AM, followed by No. 4 Central Lyon/George-Little Rock facing fifth-rated Waukon in the 2A final at 2 PM. The 4A championship match-up between No. 1 Southeast Polk and No. 2 Ankeny kicks-off at 7 PM.
OABCIG won the 2A title last season before moving down a class. Van Meter finished second in Class 1A last year before switching to the higher class. Waukon won a championship in 2017 and lost to the Falcons in the title game a year ago. Southeast Polk is seeking its first crown against an Ankeny squad that won championships in 1997 and 2002. Ankeny advanced to the season finale by beating seven-time defending champion West Des Moines Dowling Catholic in overtime last week.
Three champions were crowned on Thursday. St. Mary's of Remsen captured the eight-player hardware with a 48-0 win over Fremont-Mills of Tabor, North Scott of Eldridge defeated Harlan 30-6 in Class 3A, and Iowa City Regina Catholic knocked off Grundy Center 52-28 in the Class A title game.
Grundy Center took home the second-place trophy for the second-straight year. The top-ranked Spartans were unbeaten entering the game, but couldn't overcome series of unfortunately breaks that went against them during a two-minute stretch of the second quarter.
Entering the period deadlocked at 7-7, Regina gained a three-point edge on a 22-yard field goal. The Regals then recovered an onside kick and forced a Grundy Center fumble, which they recovered. The Spartans also lost star running back Zach Opheim to an injury on defense.
Regina took advance of the opportunities and outscored Grundy Center 24-0 in the second quarter to build a 31-7 advantage at halftime. Until Thursday, the Spartans had not allowed any points in the second quarter all season long.
Alec Wick had a record-setting day for the Regals. His 226 receiving yards were the most-ever in a Class A state championship game. He was one-yard short of matching the all-class championship game record.
Grundy Center and Regina both ended their season at 11-1. The title is the eighth in program history for the Regals, who have the second-most championship in Iowa high school history.
Enter your number to get our free mobile app
Class 2A State Championship: Dike-New Hartford vs. Denver (2020)