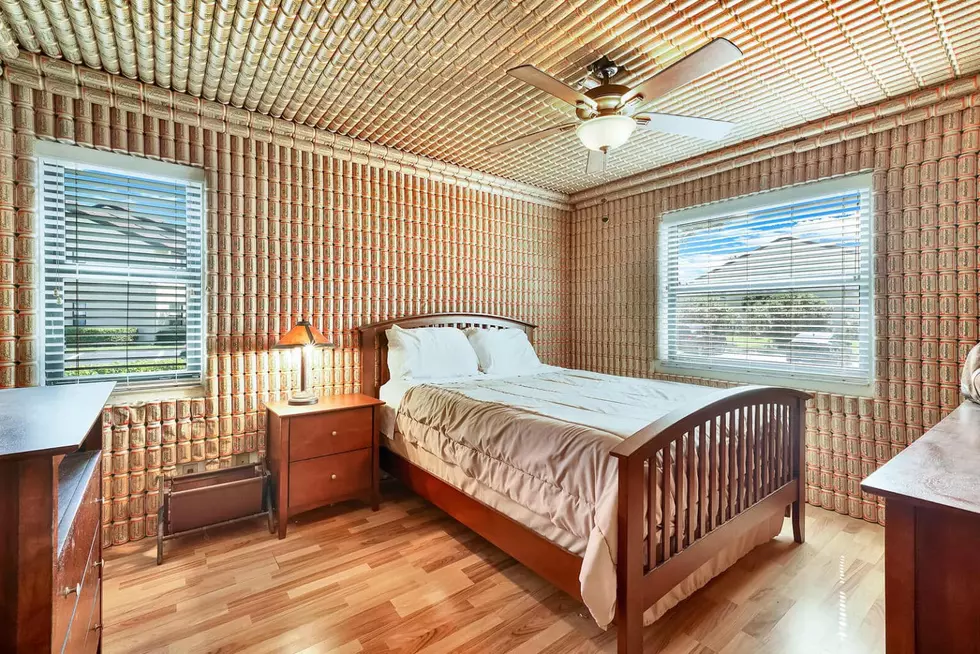 Condo For Sale Has Budweiser Cans Completely Covering The Walls
Kearney & Associates Realty via Facebook
Kristen Kearney said she never knows what to expect when she's called to a new client's home, but this was much different than anything she's seen.
"They warned me that the home was wallpapered in beer cans," Kearney told Realtor.com. "And I thought to myself, 'Well, I wonder where in the world they found beer-can wallpaper.'"
It was much different than she had thought. The wallpaper wasn't actual wallpaper but actual Budweiser beer cans.
Kearney said every wall and ceiling in the home are covered in cans, except the bathroom.
"If you look closely at the photos, you can really see the lengths the owner went to. He even created a crown molding look with the cans," Kearney said.
She said the owner of the home was a fan of Anheuser-Busch.
The condo was originally listed at about $110,000, but the price has been reduced to $100,000.
Enter your number to get our free mobile app
CHECK THIS OUT: This Texas Home Boasts Its Own Beach And Zipline