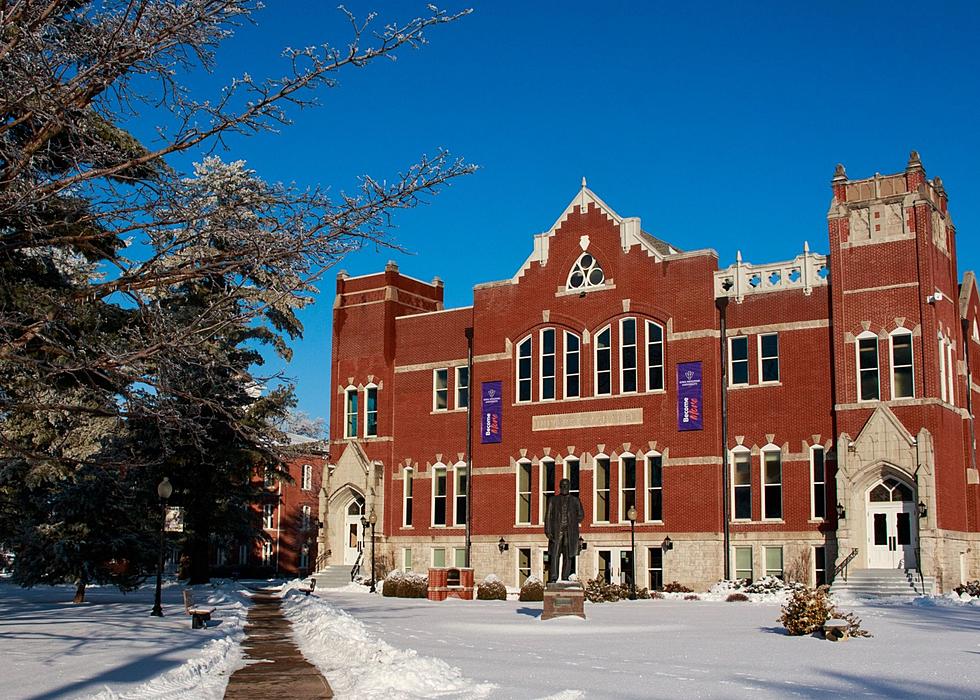 Closed Iowa College Auctioning Off Furniture, Classroom Supplies
Iowa Wesleyan Alumni Association Facebook
If you're in the market for a wide array of stuff, one ongoing auction may be something you should check out.
Iowa Wesleyan University in Mount Pleasant closed in May and now everything from furniture to laboratory equipment to musical instruments is going on the auction block. WQAD reports that the college credited enrollment trends, higher operating costs, a "significant drop" in philanthropic giving, and not getting federal COVID funding from Governor Reynolds.
The auction of the college's stuff is a multi-day sale that's already underway.
The Stuff You Can Get
Backes Auctioneers & Realty are the ones hosting the auction. Here's the breakdown of what it is:
Day 1: Everything from the Holland Student Union. It includes exercise equipment (from a full weight room), office stuff, things from the food service facility, sports therapy facility, and items from the offsite wrestling facility. That auction will start closing Monday, August 14th.
Day 2: Stuff from the college's central buildings and the library. There are also musical instruments, including pianos, cellos, violins, guitars, and more from the music school. From the library, there's shelves, chairs, desks, and books. That auction will start closing Wednesday, August 16th.
Day 3: Science equipment from the physics & chemistry departments, as well as stuff from geology, astrology, and anatomy. That includes about 80 microscopes, desks, chairs, and lab testing equipment. That auction starts closing Monday, August 21st.
Day 4: Tools and items from Shop class. Vans and a school bus are also up for auction in this category. Old gym, baseball, and football lockers from the college's 2005 dorm are up for grabs too, as well as pitching machines, indoor turf, and track and field pits. That auction starts closing Wednesday, August 23rd.
Day 5: Pottery and art items & stuff from Hershey Hall. It will also include any items from the last 4 days that have not sold.
You can see the list of items and bid on them at Backes's website.
Do Not Leave These 12 Items In Your Car In The Iowa Heat
It's a toasty summer. Keep your stuff safe and don't leave these items in the car.
LOOK: Where people in Iowa are moving to most
Stacker
compiled a list of states where people from Iowa are moving to the most using data from the U.S. Census Bureau.