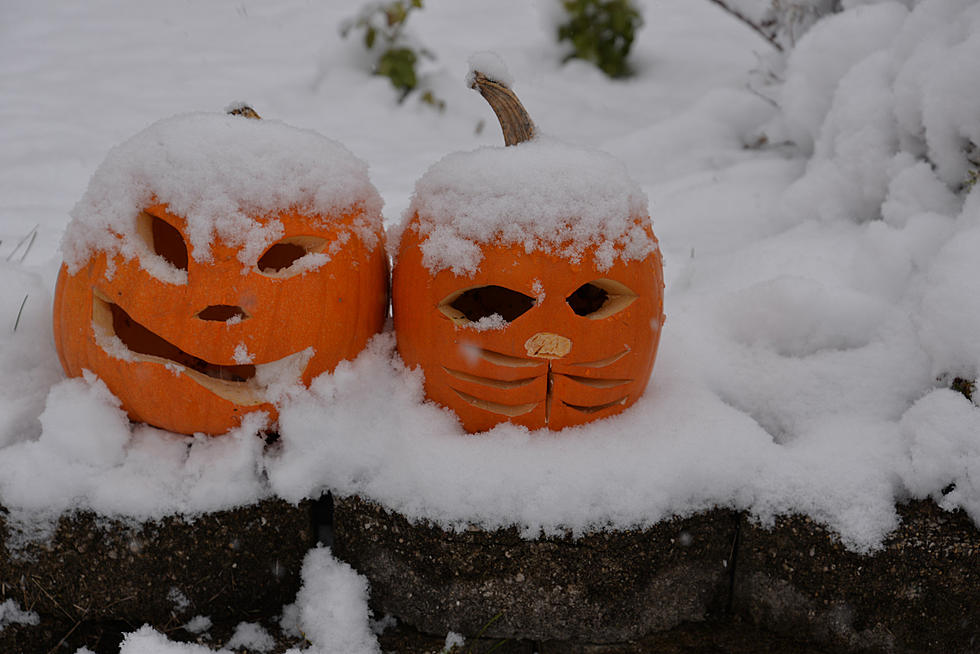 There's a Chance of Snow This Weekend in Eastern Iowa
Tony Savino
I'm going to start by saying this -- I MUCH prefer cool spring days, summer nights, and the changing colors of fall to cold, windy, and snowy days of winter in Iowa. It's one of the main reasons I've always told myself I'd end up in a warmer state at some point in my life.
In other words, I'm not happy about this news.
Despite the fact that a large chunk of the state of Iowa is under a moderate drought -- to the point that the Mississippi River has greatly receded -- rain and snow may be on the way this weekend for a good part of the state.
According to WHO13, "A cold front approaches from the west Friday morning. As it does so, rain moves in from the southwest, overspreading the area. Rain will be quite heavy at times. It's possible we see a break in the rain during the late morning hours before more widespread rain moves in through the afternoon."
That's definitely not the only thing coming in this weekend.
The news station elaborates with the worst part: "By Saturday morning, much cooler air arrives, meaning a rain/snow mix is possible Saturday morning. While we could see some light accumulation on grassy or elevated surfaces, travel impacts aren't expected at this time. Rain and snow should wrap up by noon Saturday."
The article continues, saying that Waterloo could receive up to 1.5 inches, while areas like Iowa city will receive more than 2.5 inches. It didn't elaborate as to the exact amount of snow that could land on eastern Iowa soil this weekend.
May I be a bit dramatic about how much I don't want the snow to fall this weekend (or at all) here in Iowa? Sure. But at least you're informed.
Coldest Morning in Cedar Rapids History
On January 31, 2019, the mercury in Cedar Rapids hit -30. That's the actual temperature that morning, which set the new record for the coldest temperature in Cedar Rapids history, with records dating back to 1893. The previous all-time record low temperatures for the city was -29 on January 15, 2009.
What Twitter Thinks Living in Iowa is Like
Twitter is a strange, (and can be a) dark place. What it has to say about the Hawkeye State is pretty accurate, though. Let's see what tweeters out there have to say about Iowa in 280 characters or less.