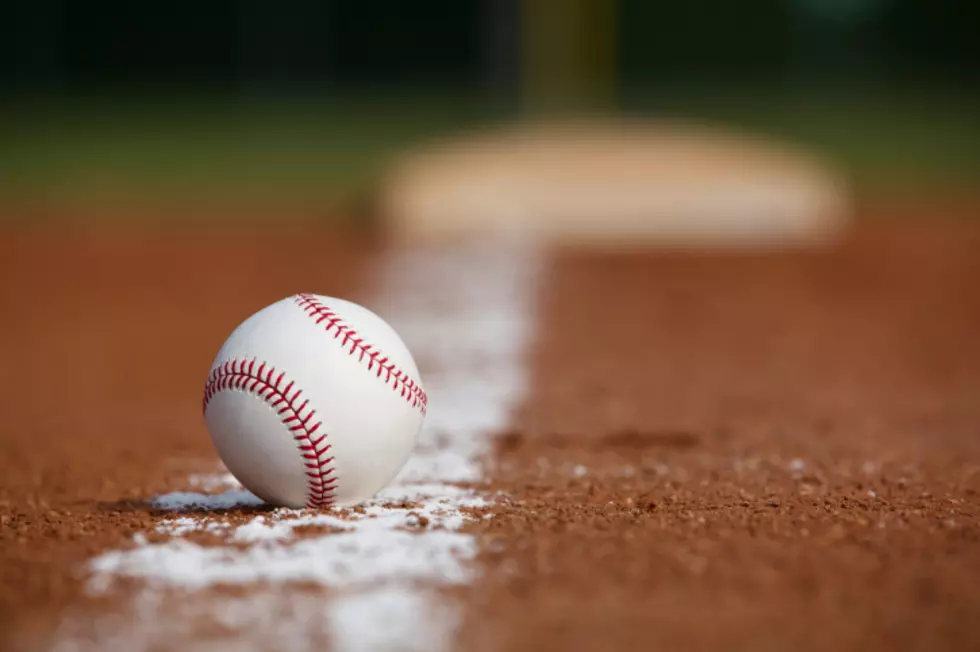 Baseball Walk-Up Songs That Rock
David Lee
It's finally baseball season!  Thankfully this one is shaping up to be a FULL baseball season.  With the "truncated" schedule last year, I just couldn't get into a good groove, no matter how hard I tried.  Speaking of grooves, not only is watching the play by play action entertaining, but so is listening to your favorite player's walk up song.  The walk up song was made popular by a rookie named Derek Jeter in June of 1995 when he asked for Montell Jordan's "This is How We Do It" be played before his first at-bat at Yankee Stadium.  Since then, the walk-up song has become as much of a staple during games as throwing popcorn at the opposing team.  While I may not be a fan of Montell Jordan, there are plenty of players who chose songs that are much harder.   Below you will find a list of every baseball team, and my choice for best rock walk-up song.
Arizona Diamondbacks- Stephen Vogt: Comatose by Skillet
Atlanta Braves- Tyler Matzek: Atlas, Rise! by Metallica
Baltimore Orioles- Bruce Zimmerman: Rooster by Alice in Chains
Boston Red Sox- Austin Brice: Stinkfist by Tool
Chicago Cubs-  Craig Kimbrel: Sweet Child of Mine by Guns N' Roses
Chicago White Sox- Codi Heuer: Wherever I May Roam by Metallica
Cincinnati Reds- Michael Lorenzen: Voodoo Child by Jimi Hendrix
Cleveland Indians- Aaron Civale: Down and Out by Tantric
Colorado Rockies- Daniel Bard: Alive by Pearl Jam
Detroit Tigers- Buck Farmer: Fortunate Son by Creedence Clearwater Revival
Houston Astros- Dustin Garneau: Who I Am by Wage War
Kansas City Royals- Bubba Starling: Crazy Train by Ozzy Osbourne
California Angels- Shohei Ohtani: Do or Die by 30 Seconds to Mars
Los Angeles Dodgers- Walker Buehler: Bulls on Parade by Rage Against the Machine
Miami Marlins- TBA
Milwaukee Brewers- Brett Anderson: White Washed by August Burns Red
Minnesota Twins- Trevor May: Welcome Home by Coheed and Cambria
New York Mets- Seth Lugo: Angry Again by Megadeath
New York Yankees- Aroldis Chapman: Wake up by Rage Against the Machine
Oakland A's- Stephen Piscotty: Danger Zone by Kenny Loggins
Philadelphia Phillies- Andrew McCutchen- Hot by Young Thug
Pittsburg Pirates- Cole Tucker: Stacy's Mom by Fountains of Wayne
San Diego Padres- Matt Strahm: This is War by Bush
San Francisco Giants- Brandon Belt: Say It Ain't So by Weezer
Seattle Mariners- Tom Murphy: Davidian by Machinehead
St. Louis Cardinals- Ryan Helsley: Hells Bells by AC/DC
Tampa Bay Rays- Chaz Roe: Hail to the King by Avenged Sevenfold
Texas Rangers- Kolby Allard: God's Gonna Cut You Down by Johnny Cash
Toronto Blue Jays- Patrick Murphy: Amber by 311
Washington Nationals- Kyle Mcgowin: Points of Authority by Linkin Park
You'll notice some teams' lists weren't posted yet, and other teams just did not have a good rock song on their roster.  The team with the best overall playlist of rock songs would be the Washington Nationals, hands down.  The team with the worst, or non-existent, playlist of rock songs is in my opinion the Texas Rangers.  If you are interested in knowing your favorite player's walk-up song, the entire list can be found at www.mlb.com. Now that we've got the music covered for the season, let's get out there and play ball!
READ ON: 10 Dumb Laws In Iowa
NEED A LAUGH? 10 Iowa Town Names With Naughty Sounding Names