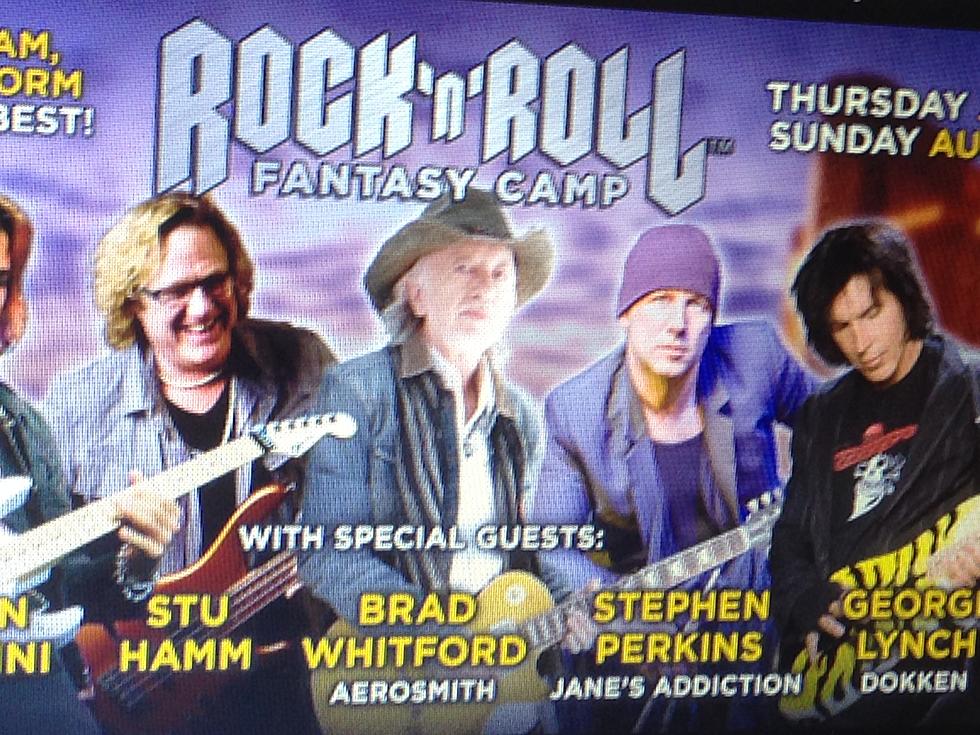 Attend Rock n Roll Fantasy Camp for Under $10K
G. Perry/Townsquare Media
Rock & Roll Fantasy Camp would be an amazing time.  Jamming with Alice Cooper, Roger Daltrey, Slash, & Dave Mustaine.
For only $4,499 you can spend 4 days playing in a band with real rock stars, learning about the music business and hearing behind the scenes stories with legends of rock!
RockCamp.com says they're making plans for 2021 so you may want to get on the list so when they announce a date you're in the mix.
Of course...this purchase is a lot easier when it's free money coming at ya. You can turn your lazy daydreams into reality with the 97X Stimulus Check.
97X has your chance to win $1,000 cash or a grand prize of $10,000. Starting now, there are ten chances to win each day and winning is as easy as listening for the codewords and coming back here to enter. The more codewords you enter, the better your chances at winning some big bucks.
Here's How It Works
Set your radio to 97X, download the 97X app, or tell Alexa to play 97X Quad Cities.
We'll give you 10 codewords from 6am-3pm.
Enter each word you hear on our station app.
We'll draw from all correct codeword entries and reward $1,000 twice per day.
One player will be randomly drawn for the biggest stimulus check anywhere — $10,000. The more codes you enter, the better your chances.
Enter Your Winning Words Now
You've got at least one of the 10 words we gave you on-air today? Great! Enter them on the Win Cash contest page.
The easiest way to play is via our station app, get it at the link below.
LOOK: The most popular biblical baby names