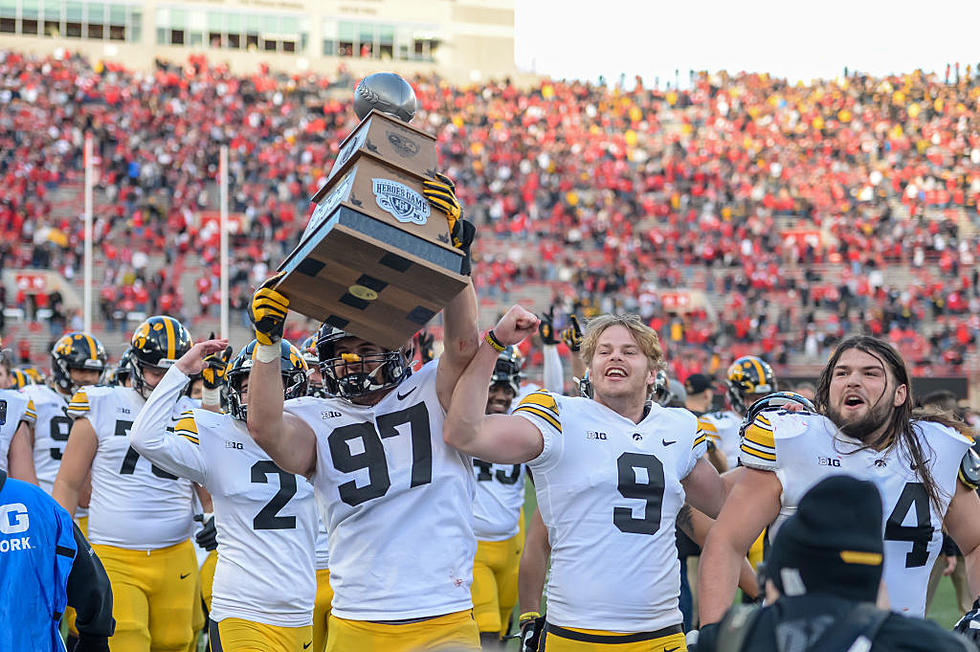 As Iowa Prepares for Michigan, Who Gets the Start at Quarterback?
Getty Images
It was another fun weekend to be an Iowa football fan. First, the Hawkeye's unlikely come from behind win at Nebraska, topping the Cornhuskers 28-21. Then, to cap things off, Minnesota beat Wisconsin on Saturday to give Iowa the outright Big Ten West Division title, and an appearance against Michigan in the Big Ten Championship game! Iowa sits at 10-2 on the year and is looking at the likelihood of another New Year's Day bowl game. But first, the Wolverines.
The first question on many Iowa fans' minds is who will start at quarterback for Iowa next Saturday night. Alex Padilla got the start against Nebraska, his third straight. But he was relieved by Spencer Petras in the second half, who had more yardage and completions with one fewer throw, according to the Cedar Rapids Gazette. Iowa coach Kirk Ferentz said that he will likely name a starter at Tuesday's press conference.
Then there is the question of the health of the team. The Gazette reports that a flu bug ravaged the team ahead of the Nebraska game. Ferentz said that they had quite a few guys affected by the bug during Friday's game. Running back Tyler Goodson said the illness affected his roommates, so he stayed at his girlfriend's place, according to the Gazette. Whatever you have to do to stay healthy, I guess.
Looking ahead to the matchup, Michigan is clearly playing its best football of the season. They finally knocked off Ohio State on Saturday and are a strong running team. But I told a friend over the weekend, I like where Iowa is. Go ahead...doubt us for a week. Tell us how bad we're going to get beat on Saturday. I love going into a game like this as an underdog. And I think coach Ferentz does too. Either way, I can't wait until Saturday night! LET'S GO HAWKS!
A Look Inside Iowa City's New Hotel Across from Kinnick Stadium
Highest Paying Jobs in Iowa in 2021
These are the Top 20 highest-paying jobs in the state.