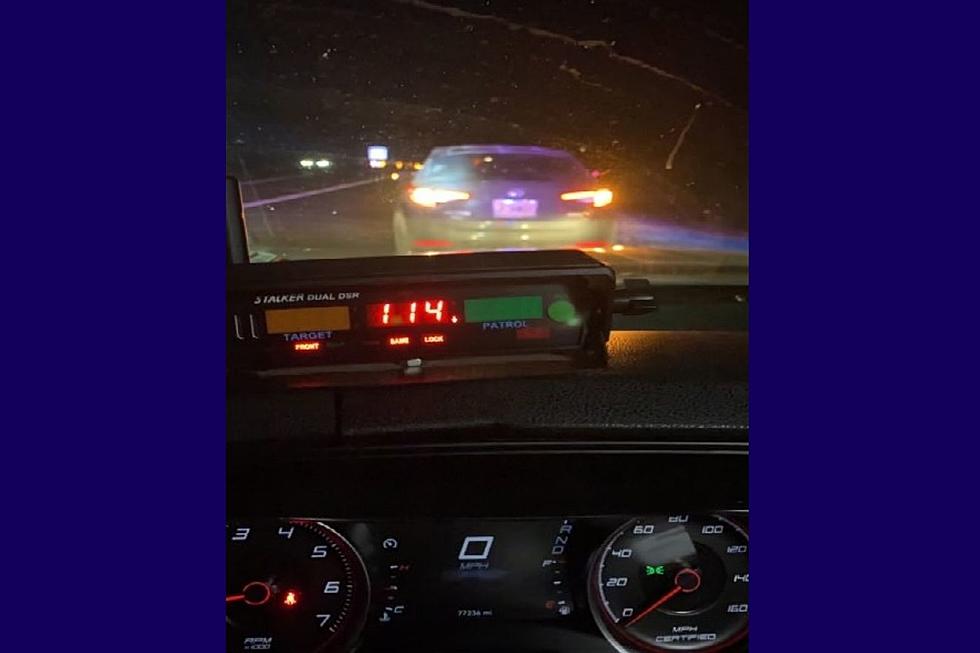 Another Iowan Caught Driving OVER 100 MPH
ISP-Trooper DeVault via Twitter
Iowa State Trooper DeVault Tweeted a photo earlier this week of a driver in Western Iowa on Interstate 29 getting busted speeding at 114 MPH.
The caption read:
Here we go again in 2022. This driver met our District 3 Trooper on I-29 at the 19 mile marker……to add to it….the driver had No insurance and No valid driver's license! Let's do better driving and help stop these ridiculous speeds!
Last week, on December 29th near Ottumwa, and 18-year-old was stopped who was "running late on their first day of work" --- and was caught going 111 MPH in a 55 MPH zone.
Over the past couple of years, speeding has been more and more of an issue within the state. Between January and August of 2020, the Iowa State Patrol said that they recorded a 101% increase in tickets for speeding OVER 100 MPH. In May 2020, a driver was caught going 155 MPH. Two other drivers were busted driving at 148 MPH that same year in Iowa. In total, nearly 1,497 citations were issued for drivers going OVER 100 MPH just in the year 2020 – more than 2018 and 2019 COMBINED.
According to information from the insurance comparison shopping website, Insurify, Iowa drivers were issued the third most speeding tickets in the entire nation, behind only Ohio at #1 and Virginia at #2.
Insurify stated that: the rate of speeding violations in the Hawkeye State is 33 percent higher than the national average.
2021 saw a total of 354 fatalities on Iowa roadways, according to the Iowa Department of Transportation. That's the most since 402 deaths occurred in 2016.
Snake Alley in Burlington, IA
Burlington, IA is just one hundred and fifty miles away from Waterloo and a hundred miles away from Cedar Rapids is one of the most see attractions for tourists. Ripley's Believe It or Not! voted Snake Alley as the #1 Odd Spot in America.
LET'S GO: The most popular historic sites in America