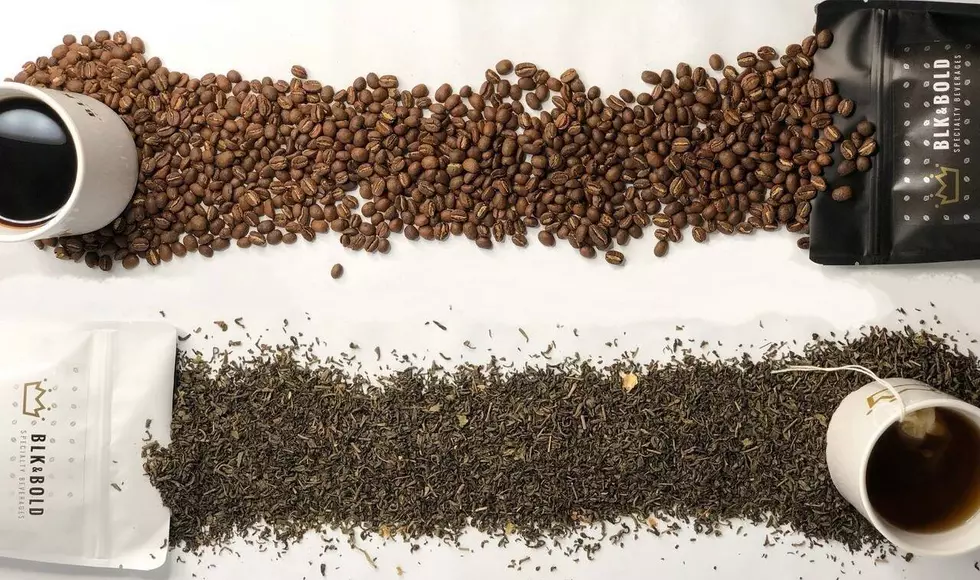 An Iowa Business Will Be Featured on 'The Ellen Show' Thursday
BLK & Bold, Facebook
A couple of Iowans will be making an appearance on The Ellen DeGeneres Show this week! According to a new article from the Des Moines Register, the owners of BLK & Bold Specialty Coffee Roasters are set to be featured on Thursday afternoon's episode of the popular talk show.
BLK & Bold Specialty Coffee Roasters is owned by Rod Johnson and Pernell Cezar, two childhood friends from here in Iowa. According to the article from the Des Moines Register:
"BLK & Bold is a specialty coffee roastery and tea wholesaler that Johnson and Cezar started out of Cezar's Des Moines garage in 2018. Since then, the duo grew their business into the first Black-owned coffee company with nationally distributed products."
Thanks to all their hard work, BLK & Bold Specialty Coffee Roasters is currently available at over 6,200 retailers across the country, including Walgreens, Hy-Vee, Target, and more. They've also had a couple of big partnerships that have gained them some attention. Back in 2021, CNBC reported that "BLK & Bold became the first-ever Black-owned food and beverage brand to sign a licensing pact with the NBA, partnering on a coffee flavor called The Warm Up." Then in September, they released a new coffee ice cream with Ben & Jerry's called Change Is Brewing.
In honor of the company's 4th anniversary, Rod and Pernell will be making a special appearance on The Ellen DeGeneres Show this week. Ellen is no longer the host of the show, as her final episode aired last week, but former NBA player Dwyane Wade will take over as guest host during Thursday's episode. You can check out the episode on June 2nd at 4 p.m. on KGAN.
The 10 Highest-Rated Restaurants in Cedar Rapids
What restaurants here in the Cedar Rapids area serve the best food? Here are the top ten according to Yelp!
$8.9 Million West Des Moines Home
3800 Fuller Road in West Des Moines is the largest private residence in Polk County and it's currently on the market for $8.9 million on
Zillow
! It features six bedrooms, six bathrooms, and a guest home area with an additional two bedrooms. Aside from the massive size of the place, some of the other things that set it apart are the 20-foot ceilings, six fireplaces, movie theater room, quartz countertops, four sets of washers and dryers, an outdoor pool and hot tub, fountains, a basketball court, enough garages to fit 11 cars, and more! Take a peek inside!