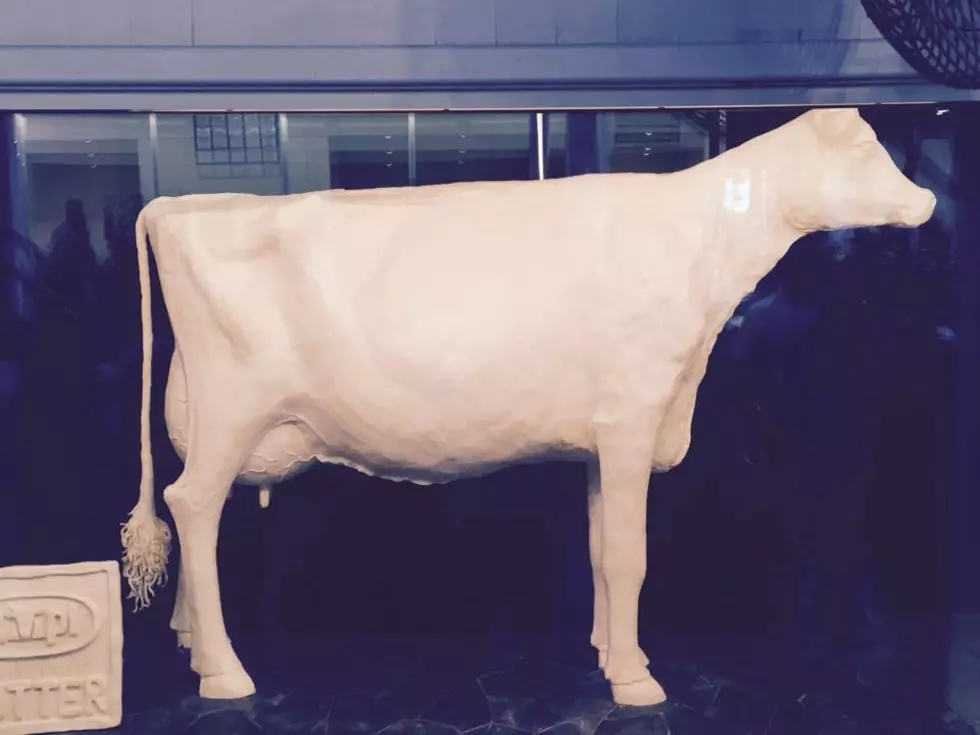 An Iconic Iowa State Fair Ride is Getting Its Own Butter Sculpture
Danielle
The famous Butter Cow won't be alone at this year's Iowa State Fair! Another butter sculpture will be making its debut in 2021.
If you've ever been to the Iowa State Fair, then you've no doubt noticed the giant green and yellow slide that's stationed on the fairgrounds. Well, this year is that slide's 50th anniversary, so the Iowa State Fair has decided to celebrate the occasion the best way they know how... by giving it its own butter sculpture! The Iowa State Fair's website reads:
"In 2021, the iconic Butter Cow will share the butter cooler in the Agriculture Building with a one-of-a-kind Giant Slide made out of butter. Each year, the companion sculptures crafted by Sarah Pratt feature a special person, event or anniversary. This year, the special sculpture will symbolize not only the anniversary of an Iowa State Fair icon, but also all the generations of Fairgoers who have taken a ride down the Giant Slide during the Fair."
In honor of the 50th anniversary, the Iowa State Fair also published a list of 50 facts about the Giant Slide and its history. For example, did you know that it takes only five seconds to travel down the slide? Or that it's 50-feet-high and 170-feet-long? Or what about the fact that a woman recently celebrated her 91st birthday by going down the slide? You can check out all 50 facts about the iconic Iowa State Fair ride HERE.
I'm proud to say that, even though I've only been to the fair once in my seven years as an Iowan, I HAVE taken a trip down the slide! Have you? Let us know in the comments!
The Most Delicious Fair/Festival Foods That We've Ever Had