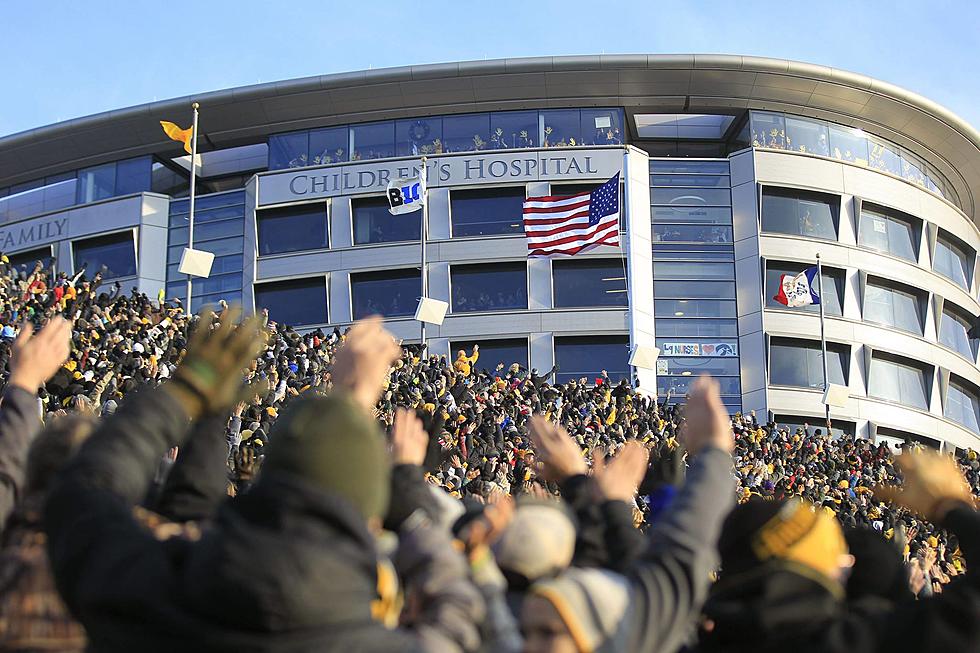 A Special Holiday Wave is Happening at the UI Children's Hospital
Art Your Look via Facebook
Mark your calendars for next Monday night! A special version of the 'Iowa Wave' is going to be happening outside of the University of Iowa Stead Family Children's Hospital.
Iowans will be meeting up outside of the hospital in Iowa City next Monday, December 23rd to do something special for kids who aren't spending their holiday at home this year. The organizers of the event are trying to get as many people as possible to grab a flashlight and head over to the sidewalk outside of Kinnick at 6:30 p.m. At 6:40 p.m., participants will be asked to turn on their flashlights and wave them at the children's hospital for about five minutes.
Jessica Smith, Lyndsey Coyer, and Amanda Welch are the ladies behind the special wave, which is quickly gaining popularity on Facebook. I spoke with Amanda, who let me know that their team is working with the marketing team at the hospital to put the event together. I asked her how they came up with the idea and she wrote:
"Jessica posted in the North Liberty mom's group a link showing another hospital that does something similar, mentioning that it would be awesome to do here. I saw her post and asked if I could be involved, and from there the three of us put our heads together and went to work. Jessica has done a lot of the legwork working out the logistics with the hospital. Lyndsey has been instrumental in contacting agencies to be a part of this event. We've all worked together to share this event and get the word out. This is all about putting a smile on the face of those who are in the hospital this holiday season."
The similar event they were speaking of is called "Moonbeams for Sweet Dreams" and takes place at Beaumont Hospital in Royal Oak, Michigan.
Amanda asks that people bring, "a smile, a flashlight, a giving heart, and the spirit of the holidays" on Monday night. You can get more updates on the event by following it on Facebook HERE.