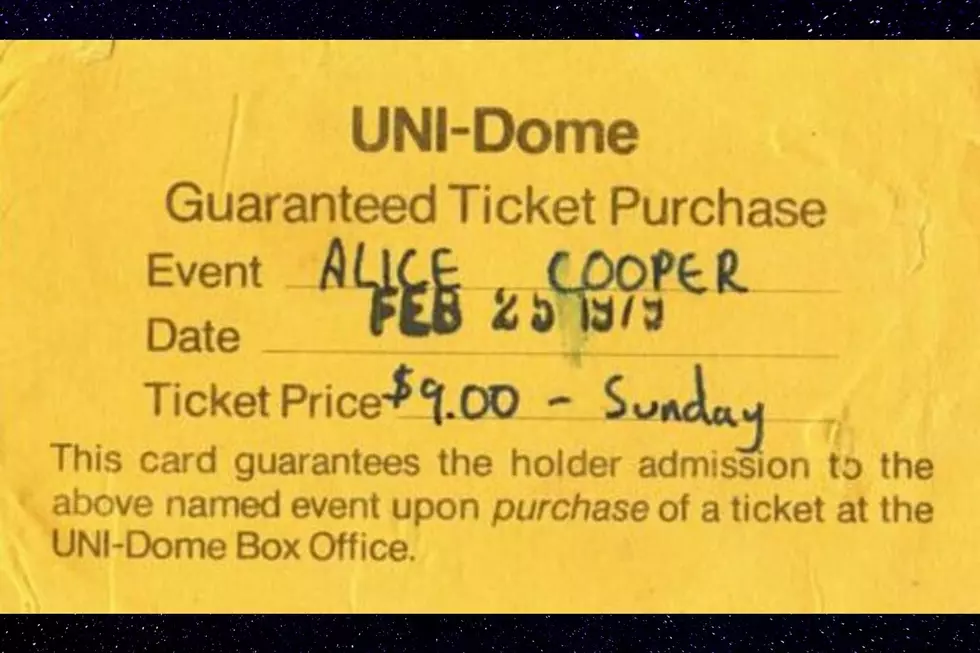 2/25/1979: Alice Cooper Rocked the UNI-Dome in Cedar Falls
pco66 via eBay
The 'Madhouse Rock Tour' rolled through Cedar Falls on Sunday, February 25th.
The Waterloo-Cedar Falls Courier's Review of the concert said:
"As always, his is a quality show. Two guitarists, bassist, and drummer are some of the best ever heard at the Dome. Add dancers and backup vocalists and you have a full scale production."
Over 7,000 fans were in attendance for the 22-song performance.
Eddie Money was the opening act, promoting his second album, "Life for the Taking."
Tickets prices were $7.50 in advance and $9 at the door.
Celebs Share Their Personal Paranormal Stories