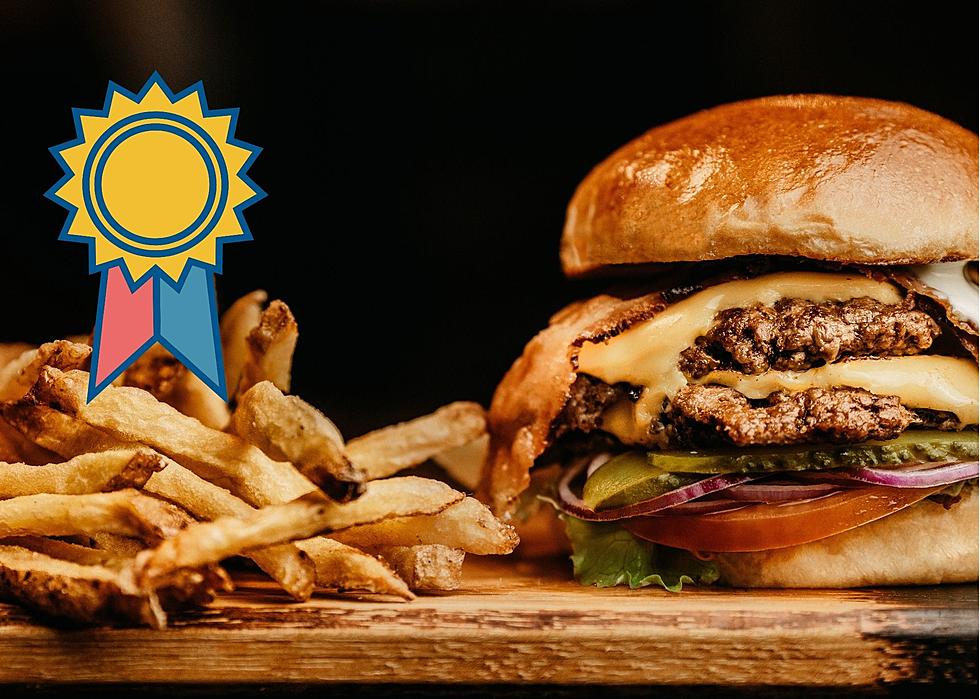 Iowa's Top 10 Burgers Are Facing Off To Become The Best Burger [Photos]
via Canva
**The featured image is a stock image not one of the finalists**
We are down to our top ten burgers for the 2022 Iowa's Best Burger Contest.
From February 14th to March 14th, Iowans nominated their favorite burger for the chance to hold the title of Iowas Best Burger.
The list is chosen based on the number of votes each restaurant received.
"In total, we had more than 5,400 votes from 265 cities and towns across Iowa," said Kylie Peterson, Director of Marketing for the Iowa Beef Industry Council. "This year's Top Ten restaurants are award-winning worthy, but are only a few of the many restaurants in Iowa that do an outstanding job of promoting and serving our beef products to their customers on behalf of Iowa's beef farmers."
Now that we have the top ten list, a panel of anonymous judges will visit each restaurant and evaluate the burgers based on their appearance, taste, and doneness. The scores the judges give will be accumulated and the winner will be announced on May 3rd to kick off May Beef Month.
Want to hear my conversation with the Iowa Beef Industry Council? Here I talk with Kylie Peterson about everything that goes into the Iowas Best Burger Contest 
So, who made the list? Here is the list in alphabetical order.
Located in Wilton, Iowa Arty's Ice Cream & Grill sells a variety of food from burgers, to chicken, to hotdogs, salad, and ice cream.
Over in Sac City, you will find this steakhouse not only is your destination for steak, but for a top-ranked burger.
In Toledo, Iowa, we have Flaming Office Bar and Grill which is not only known for its burgers but its pork tenderloin.
[I was unable to find a photo but when I do I will upload it]
Whether you are looking for breakfast, lunch, or dinner, Foodie Garage Eatery in Dubuque has something for everyone right in its "garage"
If your looking to try a burger place in Des Moines, Lachele's Fine Foods has its signature smash burgers, sandwiches, and desserts. They even offer vegan and vegetarian options.
Now, this isn't the only one on the list that does this but if you want to try a burger in Clive, Pally's has that and sometimes live music.
After only "smashing burgers" for two months, this write-in choice in Marshalltown made Iowa's top ten list.
Burgers are not all you can get here but if you're looking for a good burger in Dallas Center, the Iowa Beef Council recomends this one.
Not only is their burger a finalist in the burger contest, but they also just won the Shelby County Chamber of Commerce Business of the Year award!
And last but certainly not least, we have West Towne Pub in Ames where you can drink a beer, eat a burger and watch the game.
Again all of these burgers were in alphabetical order. The winner will be announced on May 3rd.
The Best Burger Restaurants in the Cedar Valley
According to Yelp reviews, these are the BEST burger joints in the Cedar Valley. See if you agree!
Best Sports Bars in Eastern Iowa
Here are the best sports bars in all of Eastern Iowa