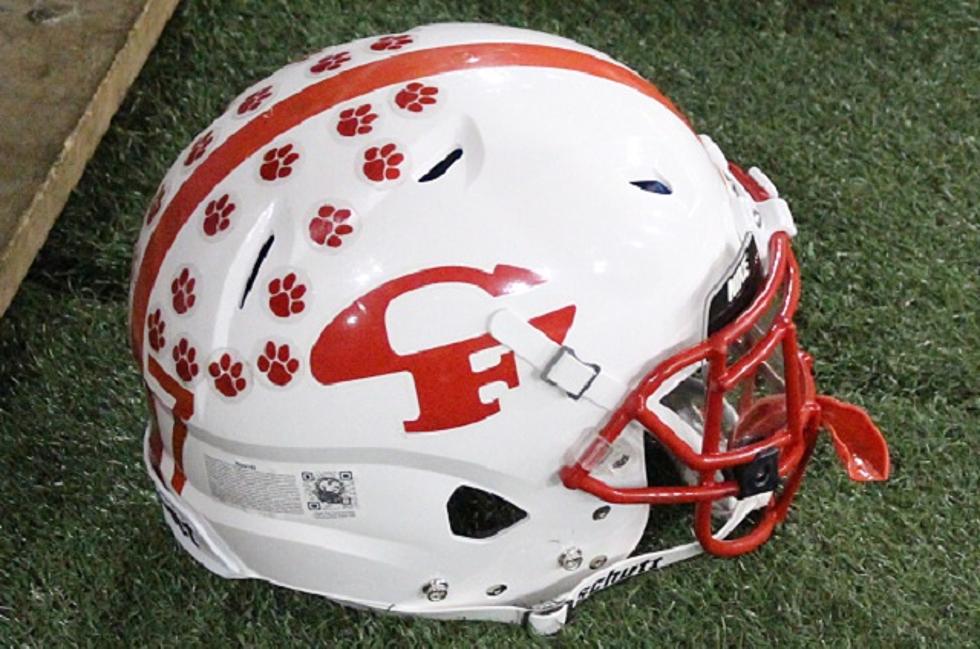 2017 High School Football Preview: Cedar Falls
Photo By: Elwin Huffman - Townsquare Media
Cedar Falls enters the 2017 season with a goal of returning to the playoffs. The Tigers had a string of 13-straight post-season appearances snapped last year, despite sharing the district championship. The tie-breaking procedure used by the Iowa High School Athletic Association (IHSAA) to determine the playoff qualifiers prevented Cedar Falls from making the field.
Coach Brad Remmert returns a solid nucleus from the 2016 team, including several starters along the offensive and defensive lines.
2017 SEASON PROSPECTUS: CEDAR FALLS
2016 RECORD: 6-3 Overall / 4-1 District
2016 PLAYOFFS: Did Not Qualify
HEAD COACH: Brad Remmert
School Record (Years): 111-29 (12)
Career Record (Years): 111-29 (12)
2016 STARTERS RETURNING (15):
Luke Gillett, QB
Sam Gary, RB
Austin Smiley, OL
Jackson Leistikow, OL
Justin Campbell, OL
Tristan Weltruski, C
Blake Christensen, WR/DB
Colin Klatt, DL
Ben Gerdes, TE/DE
Keegan Larson, DL
Jack Campbell, TE/LB
Carter Newton, DB
Logan Wolf, WR/DB
Matthew Cook, K (Kickoffs)
Steven Eiklenborg, K (PATs/FGs)
OTHER 2016 LETTERWINNERS RETURNING (9):
Rhett Smeins, LB/WR
Mason Abbas, QB
Adam Wilson, OL
Daequan Thomas, RB/DB
Jace Rea, FB/LB
Dalton Closson, WR/DB
Tanner Doyle, DT
Jackson Leistikow, OL
Jakob Courbat, WR
KEY LOSSES FROM 2016 SEASON:
Hayden Clausen, RB (Iowa State)
Dalton Godfrey, LB/LS (South Dakota)
Sam Cirksena, SS (Ellsworth CC)
Bryce Pilcher, LB
Seb Gearhart, DB
HOW COACH REMMERT VIEWS UPCOMING SEASON
Team Strength Entering 2017:
Both offensive and defensive lines return many starters. Defensive line includes three-year starters Colin Klatt and Keegan Larson. Offensive skill positions return a lot of game experience and starting quarterback Luke Gillett is healthy again this season.
Concerns Heading Into 2017:
Replacing two starting linebackers that were all-district players last season. The Tigers will have to build around returning linebacker Jack Campbell, who has received many scholarship offers during the off-season. Logan Wolf anchors a secondary that lost three starters from 2016.
2017 Schedule:
Cedar Falls plays a tough non-district schedule that includes 2016 Class 4A finalist Iowa City West, 4A playoff qualifier Western Dubuque, Ames, and Fort Dodge. Other 2016 playoff teams in the district include Cedar Rapids Washington and Waterloo West.