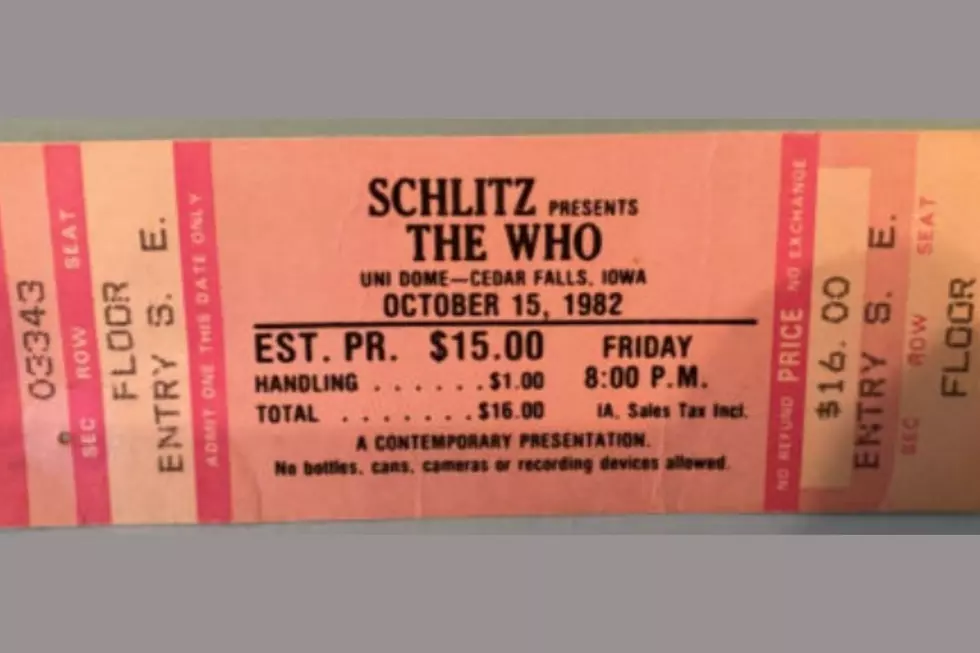 10/15/1982: The Who Rocked the UNI-Dome
chuckyo via eBay
38 years ago tonight, THE WHO performed at a sold-out UNI-Dome in Cedar Falls.
23,729 fans were in attendance as the band played 23 songs, closing out the night with a cover of "Summertime Blues."
This was one of 42 concert dates for their "It's Hard" tour in 1982. It was their last full tour until 1989.
Tickets were only $15. (Plus a $1 'Handling Fee')
Novo Combo was the supporting act that night.
11 Things You'll Find in Every Iowa Home