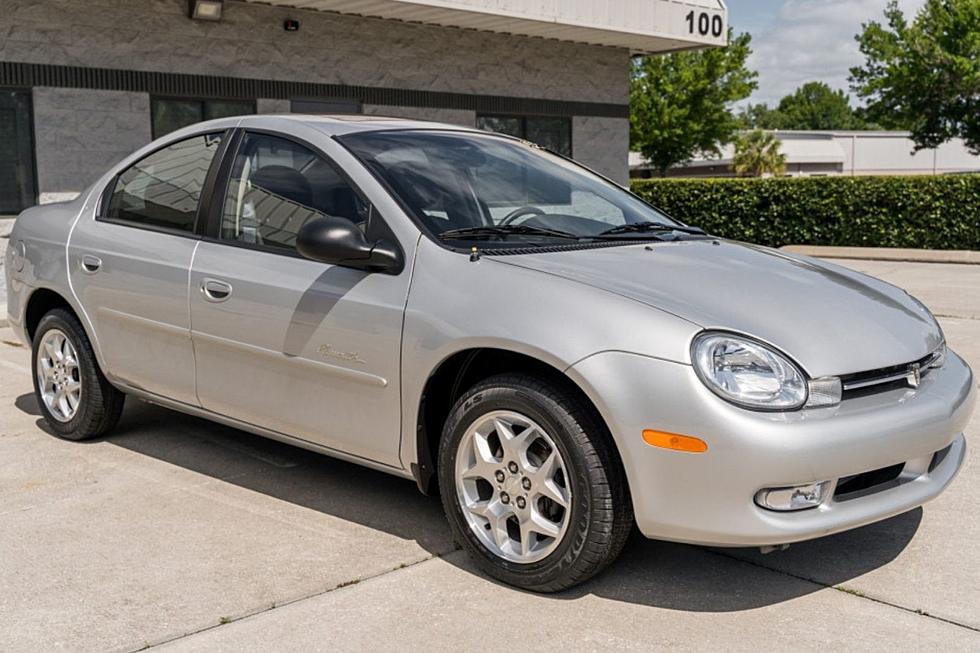 You Could Own the Last Plymouth Ever Built
bringatrailer.com
Do you want to own the final Plymouth ever built? It's a 2001 Neon.
The car was custom ordered by Darrell Davis, who was then senior vice-president of parts and service for DaimlerChrysler. He drove the car off of the assembly line himself.
The odometer shows only 68 miles of travel and it's currently in Florida.
This Neon has a silver exterior and a black leather interior, a wood-grain trim, a sunroof, and an in-dash CD changer. It has front-wheel drive and a five-speed manual transmission. The four-cylinder engine boasts a 120-MPH speedometer.
The 2001 Neon was the second model year of the car's second generation, and it was also sold as a Dodge in the United States and a Chrysler in other markets.
The Neon cost $18,210 when it was new in 2001. The Carfax report shows no accidents or other damage
The auction ends on Monday afternoon, May 10, at 1:15.
As of Wednesday morning, May 5, the current bid was $15,100.
50 Famous Brands That No Longer Exist
Companies Based in Iowa
These companies all have one thing in common: They're based in the Hawkeye state.