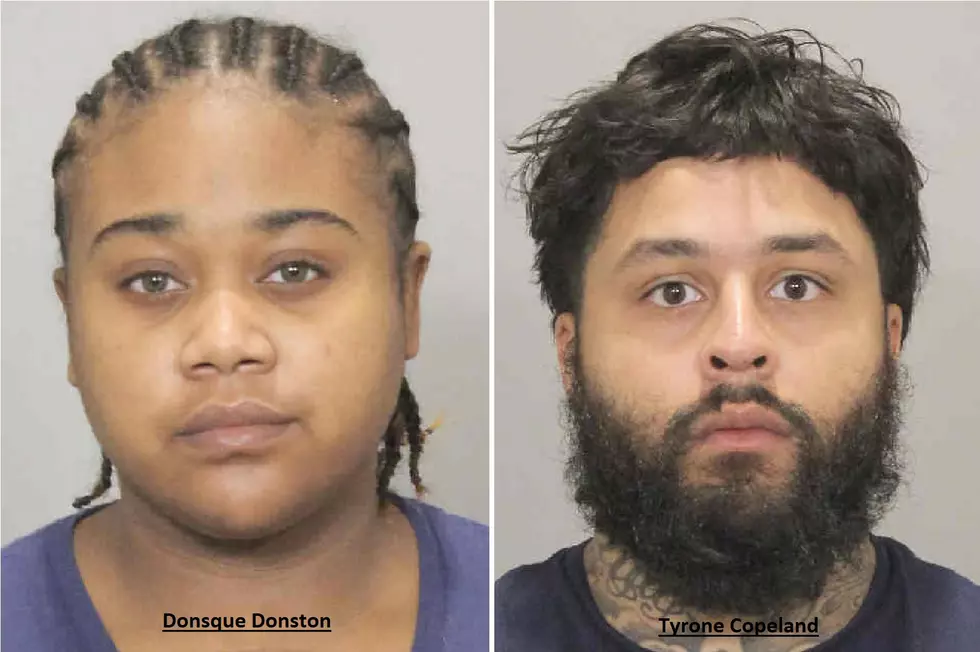 Woman's Plan To Help Boyfriend Flee Black Hawk County Jail Fails
Courtesy: Black Hawk County Sheriff's Dept.
A woman is in the Black Hawk County Jail with her boyfriend after an alleged plan to help him escape from custody failed.
On Tuesday, deputies charged 23-year-old Donsque Donston with conspiracy to commit a felony. A judge set her bond at $25,000. Authorities said Donston provided a Cedar Rapids address when she was taken into custody, but also listed a home address in Columbus, Ohio.
Black Hawk County sheriff's officials said deputies learned of Donston's plan to free her boyfriend, 28-year-old Tyrone Copeland, when the two allegedly discussed the details while talking to each other on the jail's recorded phone system. In a press release, authorities said the recordings of the conversation revealed specific information on when and how the escape would happen.
According to sheriff's officials, Donston planned to help Copeland escape during his scheduled transport to a local hospital for a medical appointment. Authorities said Donston arrived at UnityPoint Health-Allen Hospital just before Copeland's doctor's appointment with the intent to help him flee from custody. Donston was arrested outside the hospital.
Court records show Copeland has been at the Black Hawk County Jail since Dec. 12, awaiting extradition to Franklin County, Ohio.
Enter your number to get our free mobile app
Failed Jail Escape Plan