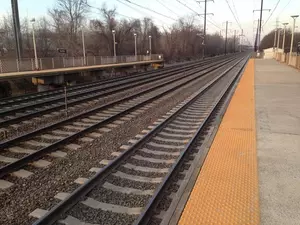 Woman Loses Part of Leg in Train Accident
Annette Petriccione, Townsquare Media NJ
Authorities in Waterloo are investigating an accident, in which a train struck a pedestrian.
It happened at about 9:30pm Saturday (April 22), near the East 4th Street railroad crossing.
37 year old Jovida Owens of Waterloo was apparently walking on the tracks, when she was struck by an unidentifed train.
Owens was discovered about a half hour later by another train crew. She had sustained a major leg injury, losing a portion of her left leg.
Owens was taken to Unity Point-Allen Hospital in Waterloo for treatment.
A condition report was not available.