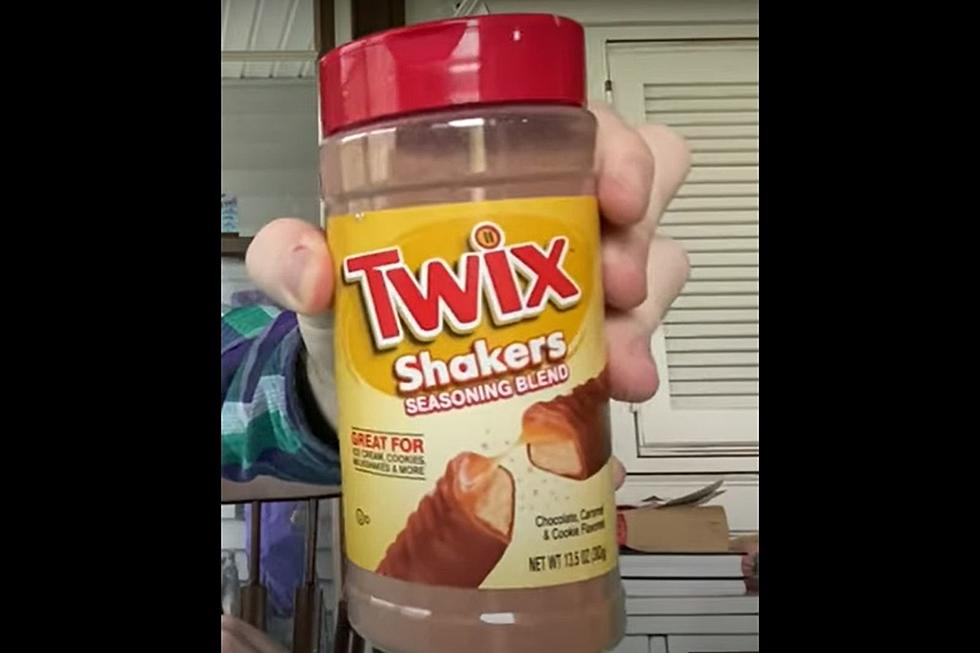 Will Iowans Trade Their Ranch Dressing for the New TWIX Seasoning?
Redneck Snack via YouTube
Are you kidding? We love our ranch dressing in the Hawkeye State. But this latest creation is a bit intriguing to me.
TWIX has unleashed a candy-flavored seasoning. It's apparently only available at Sam's Club but will be expanding to other stores soon. (It went on sale September 1)
'TWIX Shakers Seasoning Blend" is described as:
"The bar's crunchy cookie, soft caramel, and milk chocolate flavors create the unmistakable essence of Twix that lovers of the chocolate bar can shake on just about any treat."
Yeah, I can see it working wonders on a buttered toast, a bowl of ice cream, or a delicious malt.
The makers of this new seasoning, B&G Foods, suggest users maybe try a sprinkle of Twix on popcorn, cocktails, or even chicken wings.
The company has also gone as far as offering recipe ideas for the TWIX Shakers Seasoning Blend:
The TWIX Shakers Over-Load Shake
TWIX Shakers Waffles
TWIX Shakers Hot Chocolate
TWIX Shakers Buttered Toast
TWIX Shakers Snack Dip (It's Cream Cheese and TWIX Seasoning)
TWIX-a-doodle Cookies
and…
TWIX BBQ Sauce. Ingredients include Ketchup, TWIX Seasoning, Honey, Worcestershire Sauce, Lemon Juice, and Chipotle Sauce.
One comment on social media suggested using the TWIC Shakers Seasoning in coffee.
One teaspoon of the seasoning contains 3 grams of sugar. The first two ingredients are Sugar and Brown Sugar.
This same time last year, B&G Foods worked with General Mills to create Cinnamon Toast Crunch Cinnadust Seasoning Blend, which is recommended for use in coffee.
Download the FREE app to listen live, get locals news, sports, weather, and more!
Top 10 Fantastic Breweries in the Cedar Valley & Northeast Iowa - List
It's a quote that rings true, "Local Beer is Better". Why? Because you're supporting your friends and neighbors. Heck, you might even personally know the brewmaster of your favorite local beer. How cool is that? The "dive bar" down on the corner might have it's own place in society, but they're quickly being replaced by local breweries with unique themes and spacious taprooms. On top of that, they take the joy of beer to the next level, with some really good (and sometimes award-winning) beer! Scroll down for our virtual brewery tour.
LOOK: 40 Discontinued & Special Edition Kellogg's Cereals