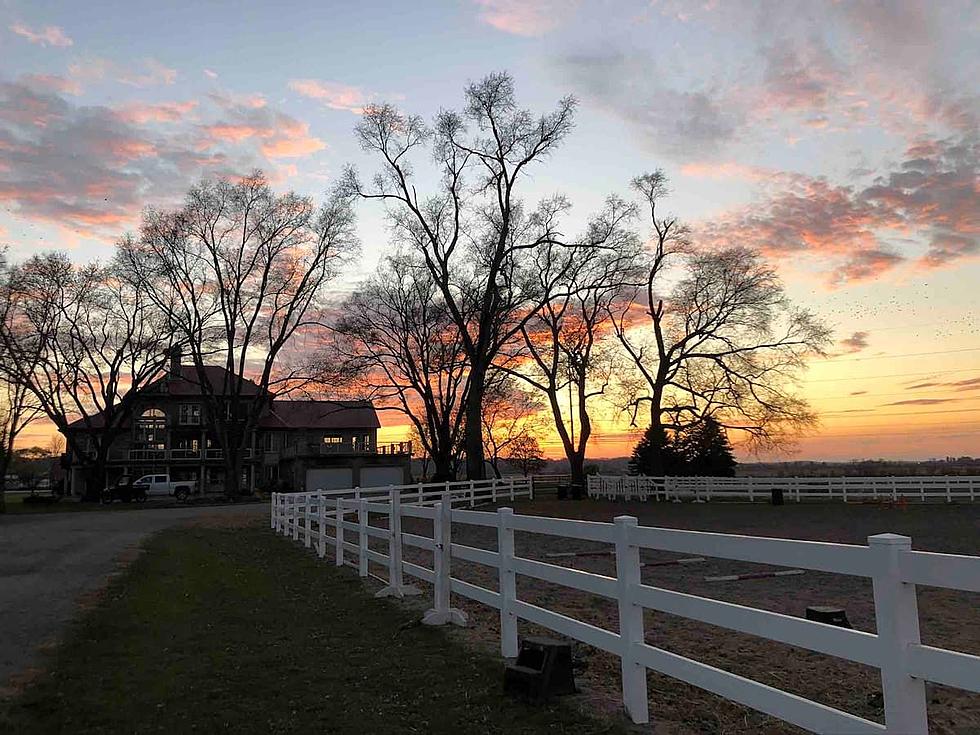 Eastern Iowa Airbnb Surrounded by Graceful Horses [GALLERY]
Airbnb
You'd think "Diane's Place" on Airbnb was something out of a romance movie, but it's 100 percent real and just ten minutes north of LeClaire, Iowa, approximately an hour and a half away from Cedar Rapids.
Your beautiful "welcoming committee" includes graceful horses, who surround the Red Roof Stable Bed & Breakfast. Check-in before 4 p.m. and watch as the horses come in the barn for the evening.
You can tell the place is huge from the get-go. It's 5,000 square feet and it has 3 bedrooms (7 beds), with 2 and a half baths, and enough room for up to 9 people, who will love to party and hang out play games or watch them in the barroom! It has a 50" TV with Hulu, Amazon Prime Video, Roku, Fire TV, Netflix but that will be the least of your viewing interests here. There are patios and balconies galore overlooking the view. Hosts live on the premises, with a 3rd-floor room.
Sit on the many decks and patios and play a family game as you watch the sunset. At night help Diane check and water horses before roasting marshmallows at the outside firepit or inside at the fireplace. A full country breakfast is served the next day as you watch the horses go back out.
You'll want to take in as much of the view as possible, and that's covered with TONS of windows.
The horse barn is open to guests with closed-toe shoes. Riding lessons or horse experience packages are also available. You're even welcome to check in with your horses if you happen to be traveling with them as the place is a "horse motel". The listing indicates asking for more details about that option. All types of furbabies are welcome as well.
It's crazy how cool this place is for just $121 a night. Take a look for yourself.
Horse Stable Airbnb 10 mi. from LeClaire Iowa
As mentioned, most furbabies, including dogs are welcome on the grounds, and we celebrated International Dog Day with a look some of them from Eastern Iowa
Iowans Celebrate National Dog Day 2021