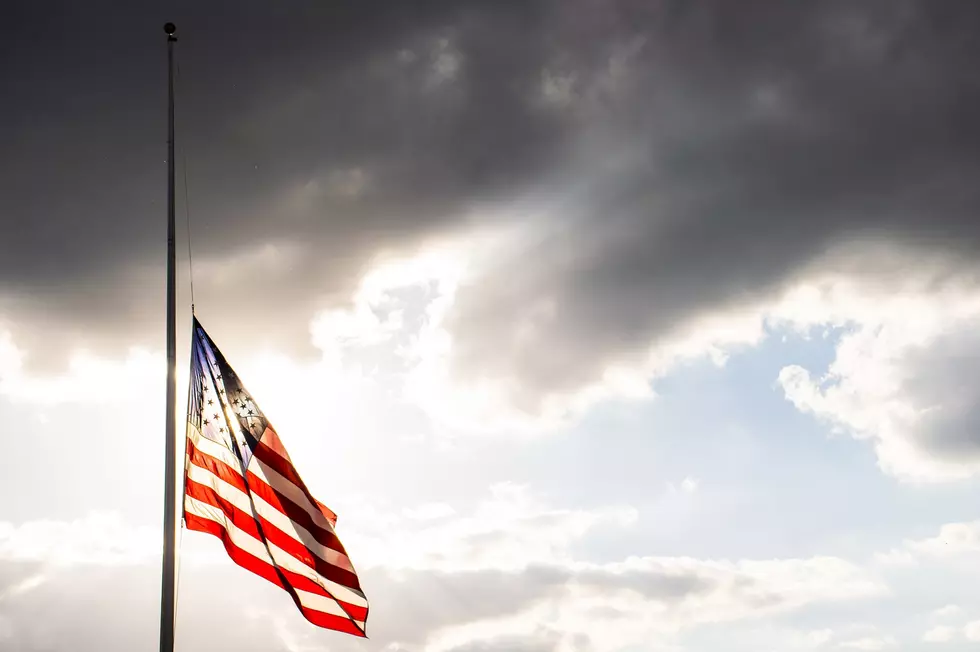 Why We Lower the Flag and How to Know When To
Getty Images/iStockphoto
A tradition that goes back to the 17th century.
One of the best and most honored traditions is lowering the flag to honor someone who has passed. We currently have the flag lowered to honor the passing of President George H.W. Bush and in honor of National Pearl Harbor Remembrance Day.
The tradition of lowering the flag dates back to the 17th century. Some historians believe that the reason the flag is at "half-mast" is to recognize and make room for an "invisible flag of death" that flies above.
I think houses that fly an American flag just look better. There are certain rules like if you fly it at night, you should shine a light on it or never let it touch the ground. One thing that you can do if your flag is getting old is to turn it into your local VFW and they will dispose of it in the correct way.
But one thing I didn't know was when to have the flag lowered or how long do you keep it at half-mast. There is a helpful website called halfstaff.org. They will tell you the "Half Mast Flag News". For example, right now it says, "Fly the United States Flag at Half-Staff Immediately Until Sunset, Sunday, December 30, 2018 Honoring George H.W. Bush & in Honoring Pearl Harbor Remembrance Day." You can even get email reminders for when and for how long to keep your flag at half-mast.